In this Update:
Senate Accomplishments: Education
Farmers and Mental Health Discussed by Senate Committee
Route 422 Improvements to Advance with Nearly $25 Million Investment
Sen. Pittman Reacts to Wolf Veto of RGGI Disapproval Resolution
New Fitness Center Opens in West Kittanning, Armstrong County
Homeowner Assistance Program Opens Feb. 1
Caring for Dogs in Winter: The Law
Jan. 21 Transportation "Innovations Challenge" Deadline
Martin Luther King Jr. Day
---
Senate Accomplishments: Education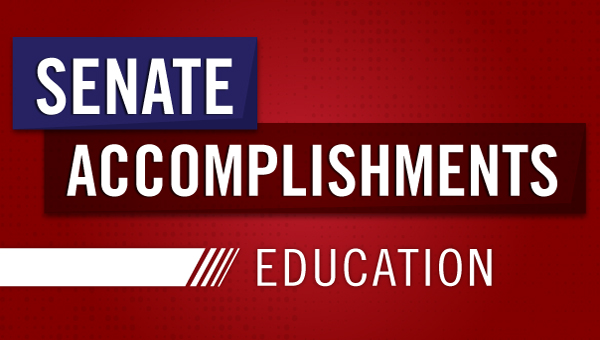 Building on last year's efforts, Senate Republicans will continue their work in 2022 to ensure students receive a proper education during the shifting elements of the pandemic.
In 2021, the Senate acted to allocate $500 million in federal funds to help ensure schools reopened, sustained safe operation and addressed student needs resulting from the pandemic. For students who experienced learning loss, the Senate passed a new law allowing parents the option to have their child repeat a grade level during the 2021-22 school year due to COVID-19.
Other legislation passed by the Senate eased school staffing shortages by making permanent a temporary program that gave schools an option to use teachers-in-training as substitutes and providing schools with more hiring flexibility for day-to-day substitutes.
You can find more key education bills passed by the Senate here.
Farmers and Mental Health Discussed by Senate Committee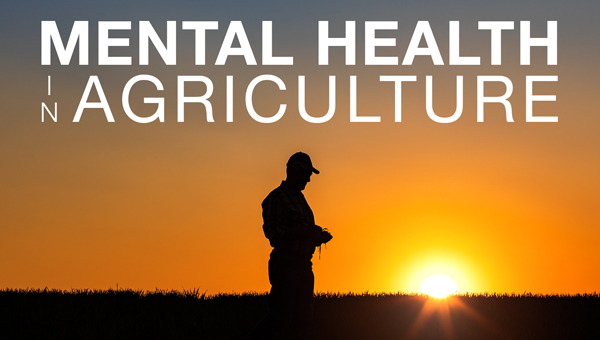 The Senate Agriculture and Rural Affairs Committee this week held a discussion about mental health in agriculture at the Pennsylvania Farm Show Complex and Expo Center.
The panel heard from Secretary of Agriculture Russell Redding, mental health professionals and others about the unique challenges faced by farmers.
Pennsylvania recently received a two-year, $500,000 federal grant to bolster mental health services and resources for the agricultural community, and the Department of Agriculture is launching a statewide education and awareness campaign in February. The department is working with the national AgriSafe Network to provide a 24/7 mental health hotline for agricultural producers in the near future.
Route 422 Improvements to Advance with Nearly $25 Million Investment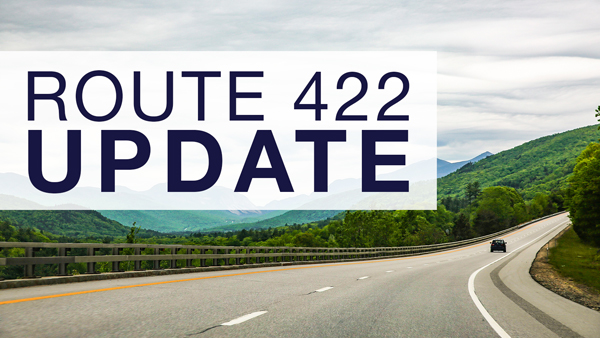 I am pleased that my colleagues and I were able to obtain the support of state Transportation Sec. Yassmin Gramian and the Dept. of Transportation for allocating $25 million to improve Route 422 and the Margaret Road intersection in Plumcreek Township, Armstrong County.
This project is long overdue, a significant investment in the 422 corridor and a continuation of many improvements made in the last decade. Read more about the project HERE.
Sen. Pittman Reacts to Wolf Veto of RGGI Disapproval Resolution
Not surprising anyone, Gov. Tom Wolf earlier this week vetoed a resolution that would have prevented him from unilaterally forcing Pennsylvania to join the Regional Greenhouse Gas Initiative (RGGI), which will ultimately impose a carbon tax on state electricity producers.
I am disappointed but not surprised, as the governor has made clear his intention to push Pennsylvania into RGGI, even as my colleagues and I have been fighting for every consumer of electricity in Pennsylvania who is afraid of being able to make ends meet and pay their bills.
The RGGI coalition operates what is called a CO2 "cap-and-trade" program, though the cost of the "emission allowances" traded within the program is, effectively, a tax on CO2 emissions by electricity producers.
Even with the veto, this fight is far from over since the RGGI regulation cannot take effect until the veto override process has been exhausted. I look forward to a veto override vote, which will show which Senators truly stand with working families.
The governor's carbon tax would both violate the state Constitution, which grants exclusive power to the legislative branch to levy taxes, and result in the closure of Pennsylvania's coal-fired power plants, the loss of family-sustaining jobs and negative impacts on the state's economy. Not only will the regulation negatively affect coal plants, but it will also make Pennsylvania's existing natural gas electricity-producing plants less competitive and deter such plants from being built within the commonwealth in the future.
We will continue to explore all legislative and legal options to avoid allowing a lame duck governor from making such a unilateral and illegal action by imposing a tax without our consent.
New Fitness Center Opens in West Kittanning, Armstrong County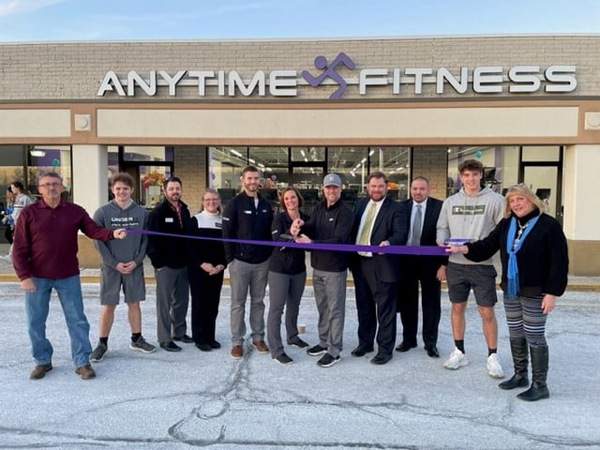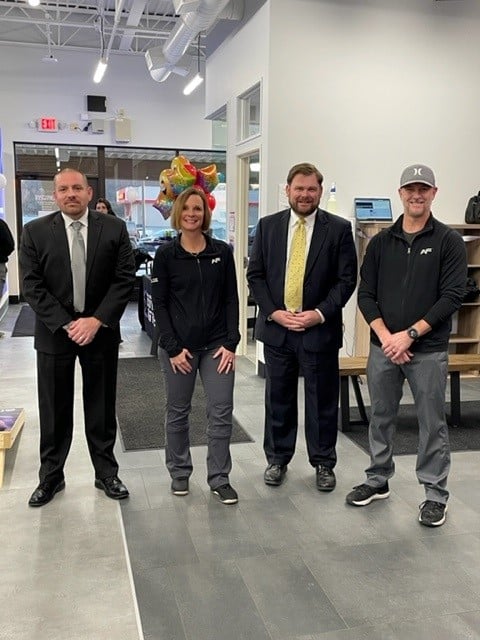 I was honored to be invited to attend the ribbon cutting for Anytime Fitness in West Kittanning, Armstrong County, this past week.
Congratulations and best wishes to owners Matt and Sandra McCool on the opening of this new fitness center.
Kudos to Alle Kiski Strong Chamber for organizing the event and all you do to promote improvement and growth in the region!
Homeowner Assistance Program Opens Feb. 1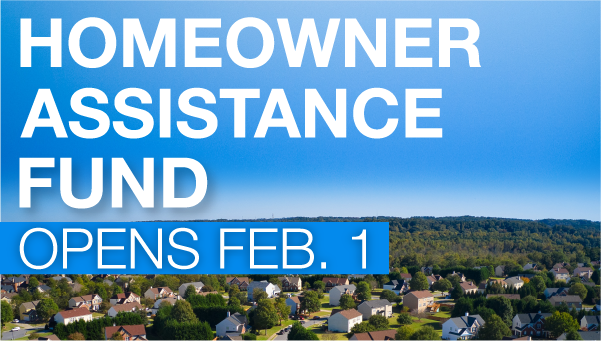 Beginning Feb. 1, income-eligible Pennsylvania homeowners facing unforeseen financial hardships because of the COVID-19 pandemic can apply for assistance.
The Pennsylvania Homeowner Assistance Fund (PAHAF) will help Pennsylvania homeowners whose household income is at or below 150% of the area median to prevent or ease mortgage delinquencies, defaults, foreclosures, displacement and utility disconnection.
The General Assembly allocated $350 million in federal funds for the program. The legislature also established a Construction Cost Relief Program to support the production of developments by addressing financial deficiencies directly attributed to the effects of the pandemic.
Homeowners can learn about PAHAF and see a list of organizations that can assist them by visiting www.pahaf.org or by calling the PAHAF call center at 888-987-2423 Monday through Friday from 8 a.m. to 8 p.m.
Caring for Dogs in Winter: The Law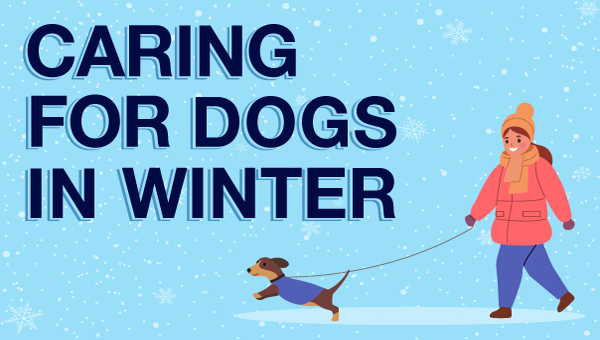 Now that cold weather is upon us, I'd like to remind you of the 2017 law designed to prevent animal cruelty in harsh conditions, particularly involving dogs.
Under Act 10 of 2017, an unattended dog may be tethered for no more than nine hours in a 24-hour period and must meet the following criteria:
The dog may not be tethered for longer than 30 minutes in temperatures below 32 degrees or above 90 degrees Fahrenheit.
The tether must be of a type commonly used for the size and breed of dog and at least three times the length of the dog or 10 feet, whichever is longer.
The tether must be secured to a well-fitted collar or harness by means of a swivel anchor, swivel latch or other mechanism designed to prevent the dog from becoming entangled.
The tethered dog must have access to water and an area of shade to escape the direct rays of the sun.
Penalties range from up to 90 days in jail and/or a $300 fine for neglect to seven years in jail and/or a $15,000 for aggravated cruelty. You can read more about Pennsylvania's animal cruelty laws here.
Jan. 21 Transportation "Innovations Challenge" Deadline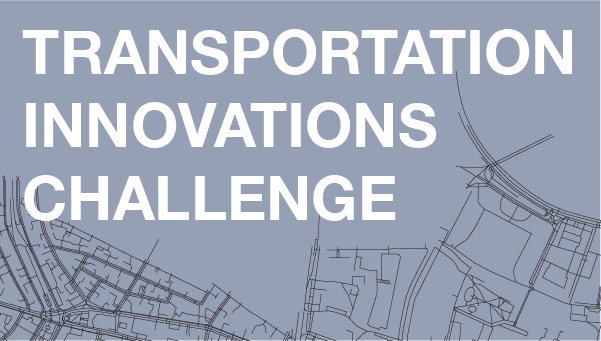 High school students have until Jan. 21 to submit entries in the Pennsylvania Department of Transportation's latest Innovations Challenge. The contest encourages students to use their problem-solving and creative abilities to solve real-world transportation challenges in a competition among their peers.
This year's Innovations Challenge asks students to develop a comprehensive and cost-effective public engagement strategy, beyond the current public engagement procedures (outlined in Publication 295) that uses innovative technologies and tools that PennDOT can implement to more effectively engage and connect with all age groups during the transportation planning and project development process.
Regional challenge winners will be selected and invited to compete for the state championship, which will be held in spring. The first-place team wins $4,000.
Martin Luther King Jr. Day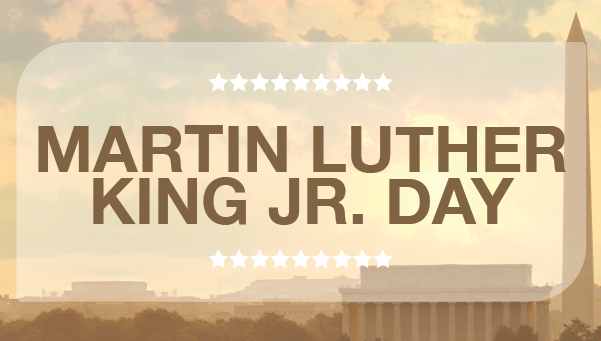 Monday is Martin Luther King Jr. Day across America. It's a time to rededicate ourselves to bridging divides and fostering true racial harmony.
"I have a dream that my four little children will one day live in a nation where they will not be judged by the color of their skin but by the content of their character." – Rev. Martin Luther King Jr.