In this Update:
Armstrong, Indiana County Projects Receive Broadband Grants
Telephone Town Hall Results
Revenue Department Extends Call Center Hours for Tax Season
Winter Utility Disconnection Moratorium Ends March 31
Adult Education Grants Available
Saturday is Mentored Youth Trout Day
Vietnam War Veterans Day March 29
---
Armstrong, Indiana County Projects Receive Broadband Grants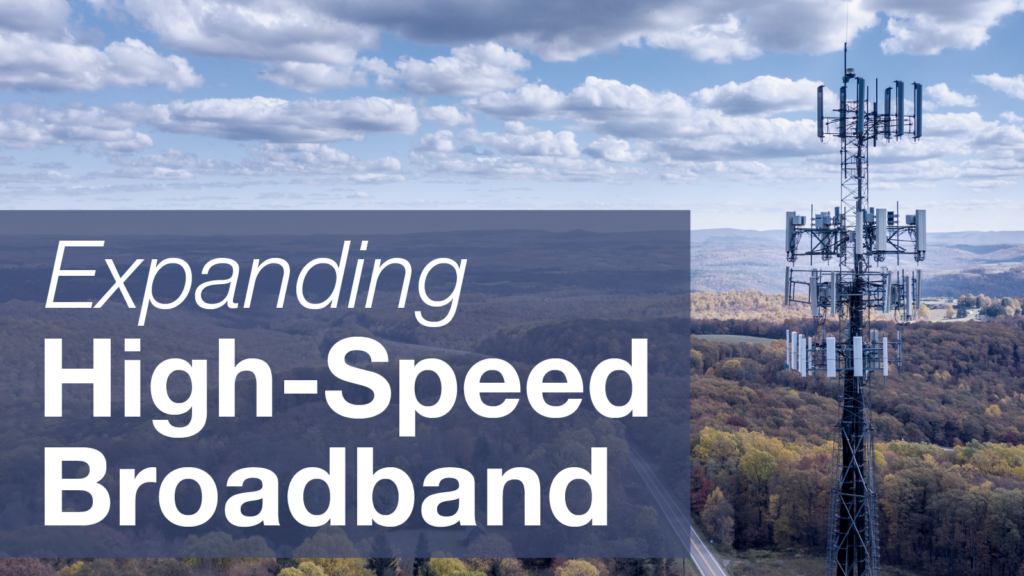 The Commonwealth Financing Authority (CFA) this past week approved more than $270,000 in grants for three projects that will improve broadband access in certain municipalities of Armstrong and Indiana counties: Plumcreek Township in Armstrong County, along with Smicksburg Borough and Armstrong, Washington and West Mahoning townships in Indiana County, will all see improvements to broadband access.
Getting the fiberoptic cable run to unserved areas in Armstrong and Indiana counties will go a long way toward addressing what continues to be a digital divide for the residents of rural regions. Connecting more households and businesses to reliable high-speed internet will aid in the ongoing economic, educational and social development of our communities.
Windstream Services, LLC received all three Unserved High-speed Broadband Funding grants, with the largest of the three being $204,134 to install 21 miles of fiberoptic cable to bring high-speed broadband service to as many as 189 residential and 3 business properties in Indiana County's Smicksburg Borough and West Mahoning Township.
A $32,885 grant awarded to Windstream will be used to install roughly 6.67 miles of fiberoptic cable to serve as many as 90 residential and 2 business properties in unserved areas in Plumcreek Township, Armstrong County.
Windstream also received a $36,840 grant to install 7.2 miles of fiberoptic cable to serve as many as 89 residential and 3 business properties in unserved areas in Indiana County's Armstrong and Washington townships.
An unserved area is defined as a designated geographic area in which households or businesses do not have access to at least 25 megabits per second (Mbps) downstream speeds and 3 Mbps upstream speeds. The new infrastructure in all three locations will provide broadband speeds of at least 50 Mbps download and 50 Mbps upload and will have maximum speeds of 1 Gigabits per second (Gbps), which is 1,000 Mbps, for both download and upload.
The Unserved High-speed Broadband Funding Program was made possible by Act 132 of 2020, formerly Senate Bill 835, and is administered by the CFA. The program provides grants to deploy middle-mile and last-mile high-speed broadband infrastructure to unserved areas in Pennsylvania.
Telephone Town Hall Results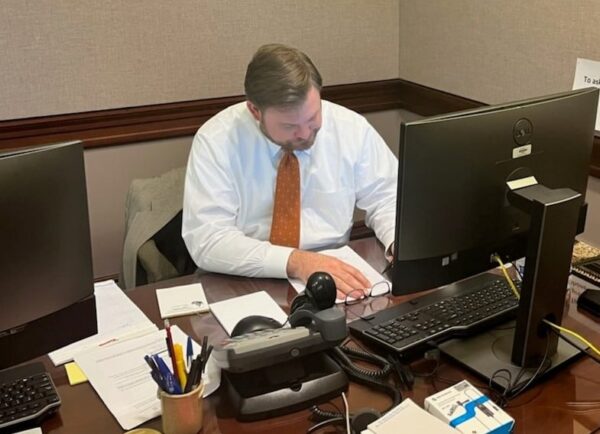 I want to thank all those who were able to participate in my telephone town hall last week.
I appreciate the great questions and the time folks took to reply to poll questions on various topics. Below are the poll results, and if you want to listen to a recording of the event, CLICK HERE.
Revenue Department Extends Call Center Hours for Tax Season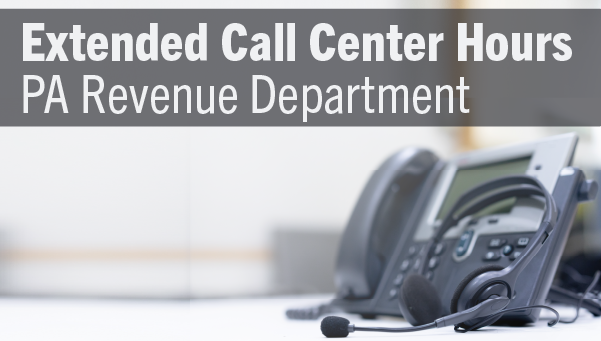 With the April 18 tax filing deadline approaching, the Pennsylvania Department of Revenue is extending its customer service hours for taxpayers to get help by phone.
Personal income tax assistance will be available between 8 a.m. and 7 p.m., Monday through Friday, by calling 717-787-8201.
Personal income tax assistance is also available through the department's Online Customer Service Center. It contains answers to hundreds of common income tax questions and allows taxpayers to securely submit a question to the department through a process that is similar to sending an email. Department of Revenue district offices are also open to provide customer service. Taxpayers are encouraged to call ahead to schedule an appointment.
Winter Utility Disconnection Moratorium Ends March 31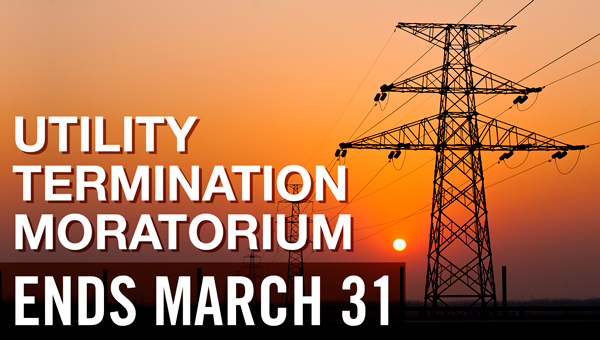 Reminder to residential electricity customers: the winter utility disconnection moratorium will end March 31, meaning on April 1 shut-offs for nonpayment of bills will resume.
Between Dec. 1 and March 31, Pennsylvania has special rules for winter utility terminations for income-qualified households served by utilities regulated by the Public Utility Commission (PUC). During this seasonal termination moratorium, eligible households cannot have electric, natural gas or heat-related water service turned off for non-payment unless the utility receives permission from the PUC.
According to the PUC, the best action any at-risk consumer can take right now is to call their utility's customer service hotline and ask for information about their customer assistance programs designed to make energy bills more affordable.
Adult Education Grants Available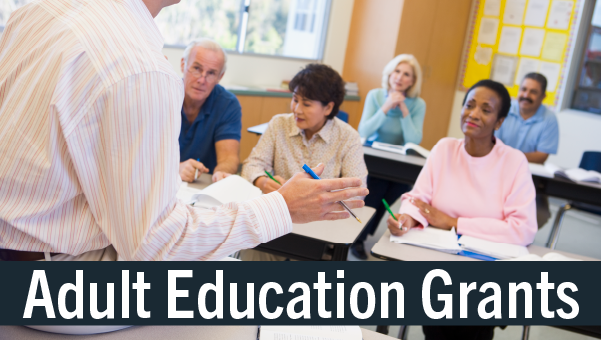 State funding is now available to support lifelong learning through competitive Adult Basic Education Direct Service grants.
The grants are awarded to local adult education programs to provide free adult education and literacy activities to help adults improve their reading, writing, speaking, comprehension and mathematics skills, earn a high school equivalency credential, and develop the knowledge and skills for employment and economic self-sufficiency.
Applications must be submitted by April 7. For more information, you can view the Adult Basic Education Direct Service Grant Competition Information Webinar and access Frequently Asked Questions.
Saturday is Mentored Youth Fishing Day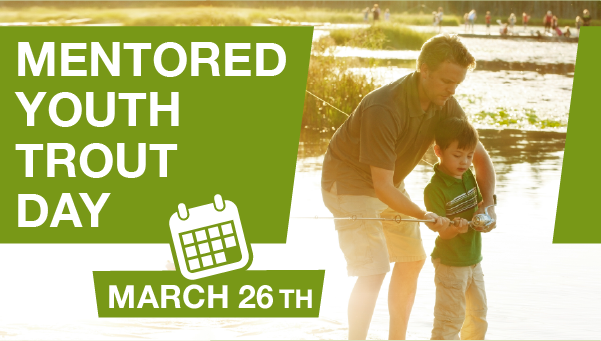 Saturday, March 26, is Mentored Youth Trout Fishing Day across Pennsylvania, an opportunity for young anglers and their adult mentors to fish for trout prior to opening day of the season.
Youth anglers must obtain a Mentored Youth Permit or a Voluntary Youth Fishing License and be accompanied by a licensed adult angler to participate. Adult anglers (age 16 or older) must possess a valid Pennsylvania Fishing License and a current Trout/Salmon Permit.
Unlike previous years with regional and statewide days, there is now only one, statewide Mentored Youth Fishing Day and one, statewide Trout Opening Day (April 2).
Vietnam War Veterans Day March 29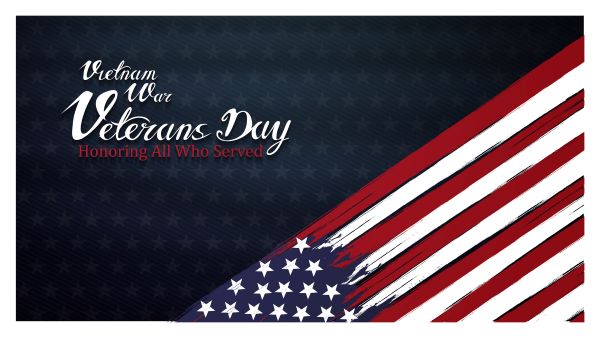 On March 29, 1973, U.S. combat and combat support units began to withdraw from South Vietnam.
It marked the beginning of the end of a conflict that cost the lives of more than 58,000 Americans. Returning veterans did not receive the welcome they deserved, and many dealt with the effects of war alone. National Vietnam War Veterans Day was established in 2017 for us to express our heartfelt admiration and to pay these veterans the respect they earned.