In this Update:
---
Responding to the Homer City Power Plant Closure Announcement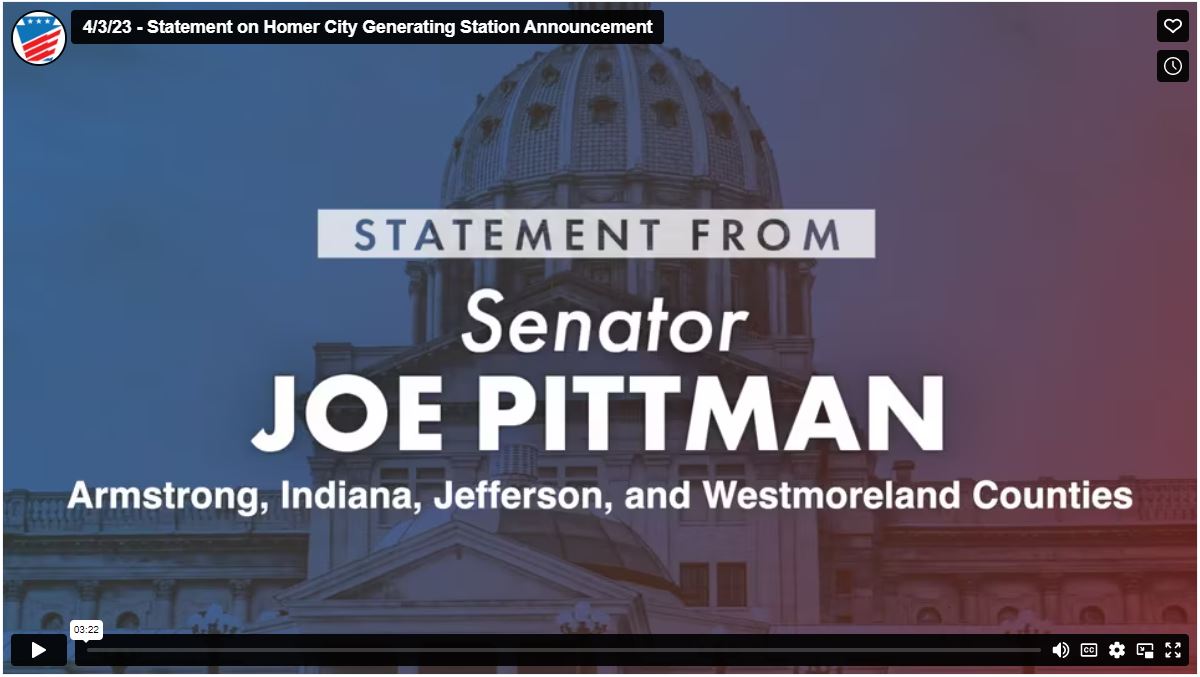 For almost six decades, the Homer City Power Plant has served our community and the entire region very well. The news this week of this facility closure is extremely difficult to accept, and my hope is it will ultimately not occur. However, as we are faced with an uncertain future, we will move forward together and support the families affected by the loss of these good, family-sustaining jobs.
I am steadfast in my commitment to working with my colleagues locally, in Harrisburg and in Washington, D.C., to support the local community and invest in needed resources to make the Homer City site as productive as possible for future economic opportunity. This will be challenging, but we are a strong community and will weather this storm together.
The impacts of this closure will be felt by communities throughout Indiana County and the entire region in Western Pennsylvania. Beyond our area, this troubling news is a realization that we as a nation are at risk of losing the reliability of our power grid. Removing this source of electricity production from our power grid will certainly not help to keep down costs for consumers. We must continue to advance initiatives that create greater energy independence for our Commonwealth.
Armstrong County Visits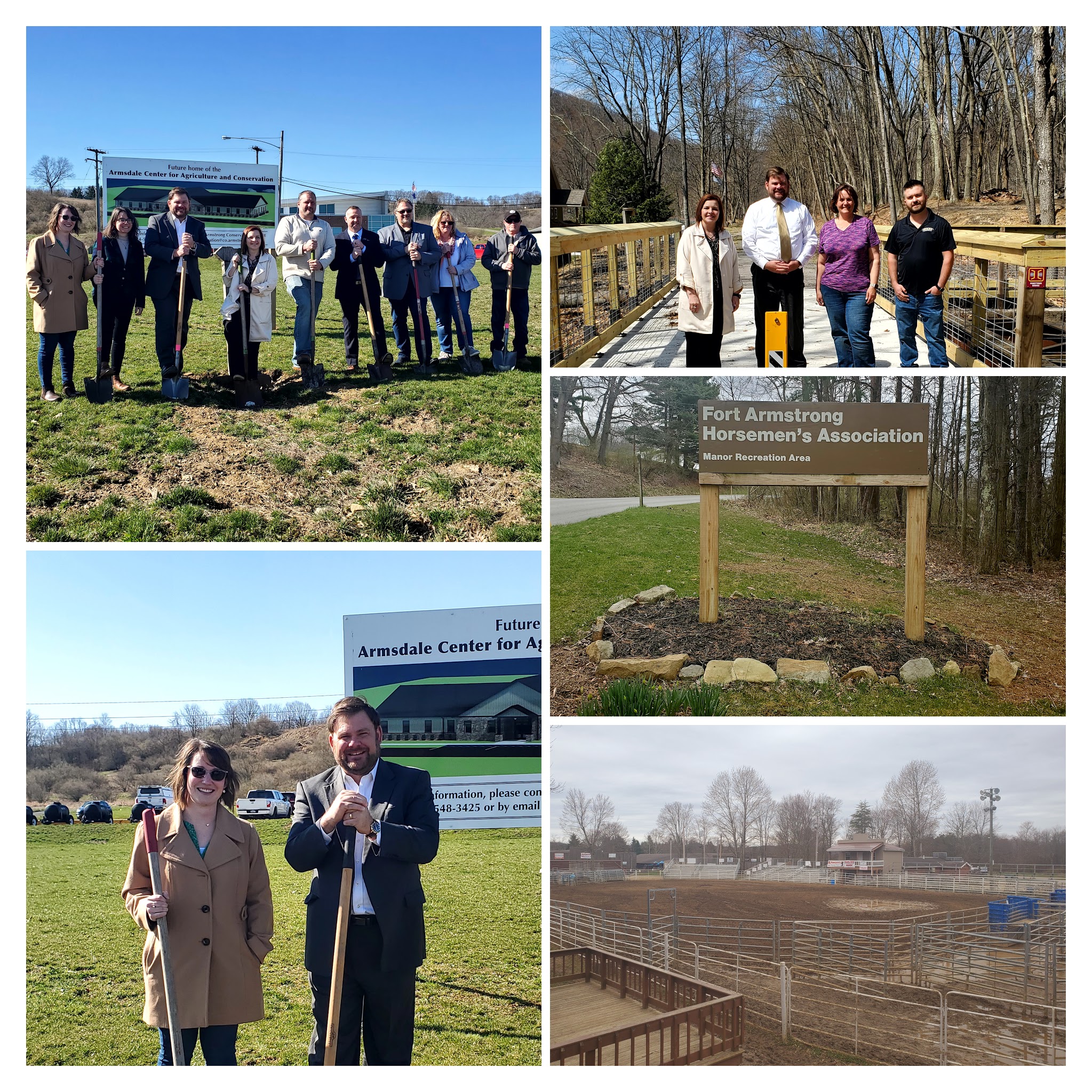 Tuesday was a great day in Armstrong County celebrating multiple recognitions and visiting various locations. I first stopped at the site of the future location of the Armsdale Center for Agriculture and Conservation and participated in a groundbreaking ceremony. The construction of this facility will be funded by the state's Redevelopment Assistance Capitol Program.
I later visited Madison Township to recognize the completion of one of four pedestrian bridges along the Armstrong Trail. These projects were funded by the Pennsylvania's Greenways, Trails and Recreation Program.
I am pleased to support these projects and work alongside my colleagues, state Rep. Donna Oberlander (R-63) and state Rep. Abby Major (R-60) to assist in helping to secure the necessary funding. I appreciate the efforts and hard work on these projects by the Armstrong County commissioners, the Armstrong Conservation District's Dave Rupert and Holly Laird, and Chris Ziegler at Armstrong Trails!
Lastly, I visited the Crooked Creek Horse Park in Manor Township and met with the Fort Armstrong Horseman's Association. I had the pleasure of learning about the facility and their organization, which is a true asset to Armstrong County. Thank you for having me!
The Volpe Report

Thank you to Chuck Volpe for sitting down with me recently to discuss several issues currently impacting our state. My focus has and will always be on serving the 255,000 people I represent in the 41st Senatorial District. In addition to serving my constituents, in my new role as Majority Leader I am committed to working with my colleagues to advance good, commonsense policies to help strengthen Pennsylvania.
Check out the latest episode of The Volpe Report Here to learn more about:
The state budget
Transportation infrastructure
Workforce development
Energy independence
Education empowerment
Derry Area High School – Senior Class Visit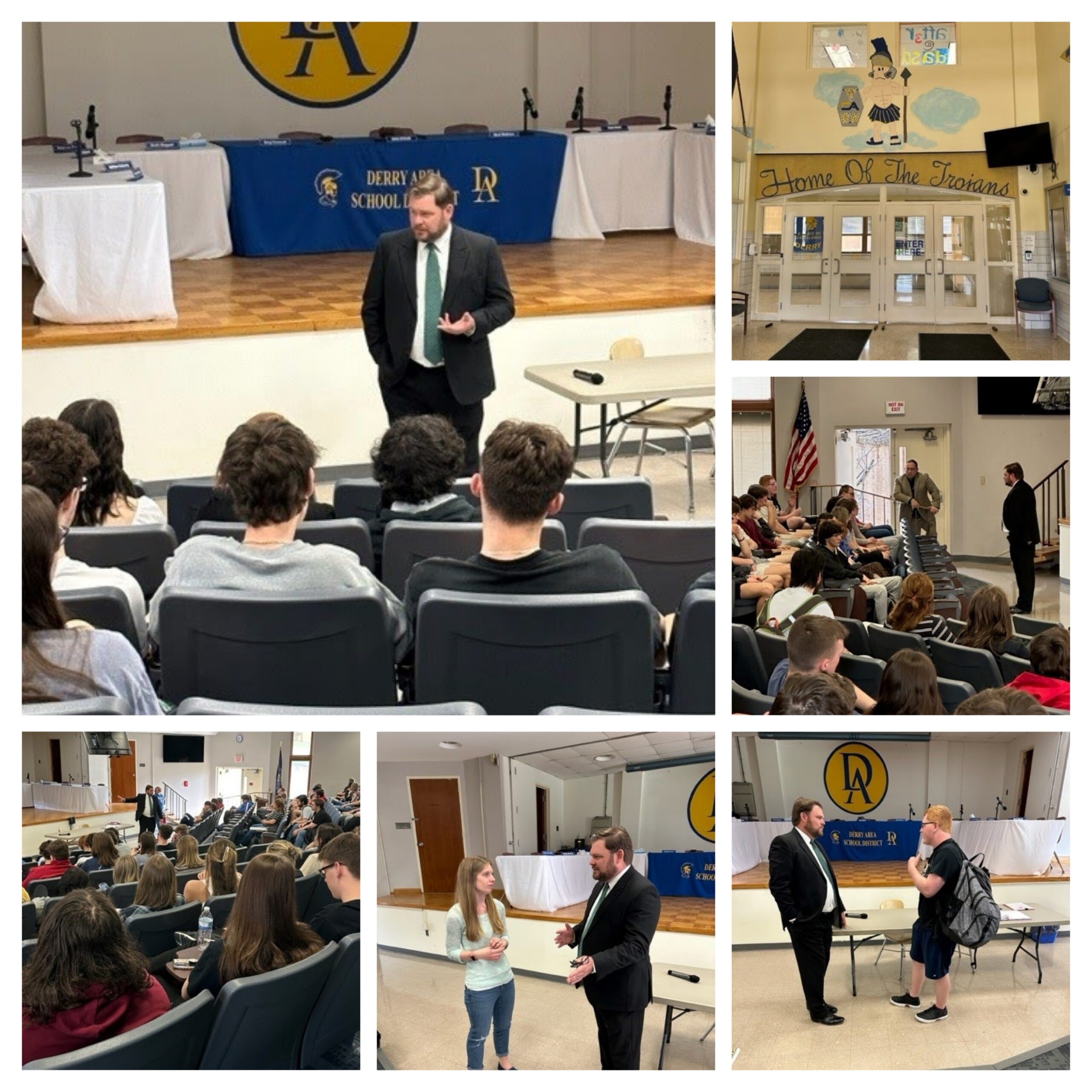 On Wednesday morning, I stopped by Derry Area School District to speak with a group of seniors in Miss Self's class. We had a great conversation about many different aspects of state government, including becoming an elected official, educational opportunities and various career paths. I appreciated the students' time, attention and willingness to engage on issues important to them. Best wishes to these bright young men and women who will be graduating in a couple months and starting the next chapter of their lives!
Communicate with Your Utility Companies to Avoid Disconnection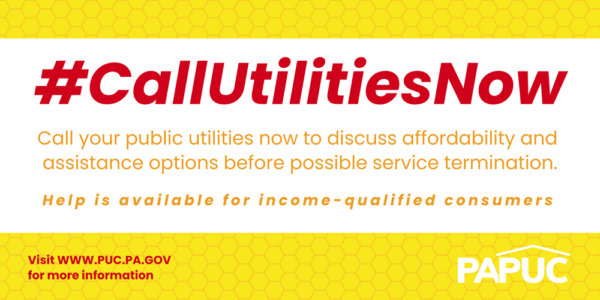 As the annual winter termination moratorium effectively ended on Monday, it is more important than ever for consumers with high or past-due balances on their utility bills to call their provider to discuss options to remain connected.
Utilities are reaching out to customers who are at risk of utility shutoffs and sending bill reminders, letters, termination notices and Public Utility Commission (PUC)-approved shutoff forms. If a customer's service is shut off, the utility must provide a notice indicating why the service was shut off and what steps the customer can take to restore service.
Utilities can help enroll consumers in assistance programs, guide them to other available resources and discuss new payment plan options to address overdue balances. If a consumer is unable to resolve an issue or obtain needed information from the utility, they may contact the PUC's Bureau of Consumer Services toll free at 1-800-692-7380.
New Military Themed License Plates Now Available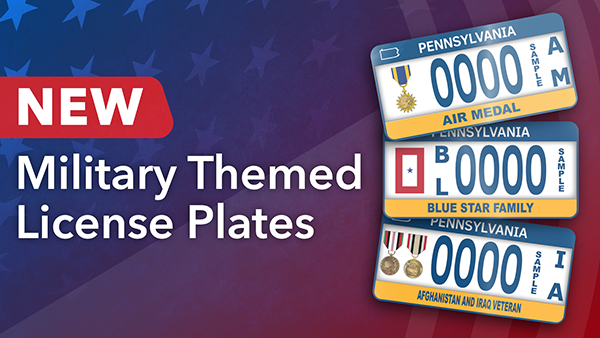 Because of legislation passed by the General Assembly, new military themed license plates will be available throughout the commonwealth. Two of these new plates – the Air Medal license plate and the Afghanistan and Iraq Veterans license plate – recognize veterans' special contributions during their service. The third is the Blue Star Family license plate for family members of an active-duty, Reserve or National Guard service member.
All three are available for passenger cars or trucks with a registered gross weight of not more than 14,000 pounds for a fee of $23.
More information, including eligibility requirements and images of license plates, is available here.
Treasury's Transparency Portal Now Shows Additional Data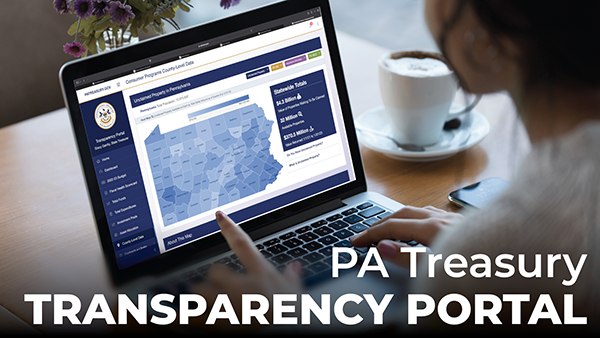 Treasurer Stacy Garrity announced a new feature on Treasury's Transparency Portal that gives the public easy access to county- and state-level data about Pennsylvania's unclaimed property program, the PA 529 College and Career Savings Program, Keystone Scholars and the PA ABLE Savings Program.
The new feature includes four interactive maps displaying data for unclaimed property, PA 529, Keystone Scholars and PA ABLE. Users can now see county-by-county details such as:
How much unclaimed property is available;
How much unclaimed property has been returned since Jan. 1, 2021;
The number of open PA 529 and PA ABLE accounts;
Total assets in PA 529 and PA ABLE; and
The number of registered Keystone Scholars accounts.
Statewide data is also available, and the data will be updated quarterly. Information about all of Treasury's consumer programs can be found here.
Summer Internship Opportunity with the Office of Open Records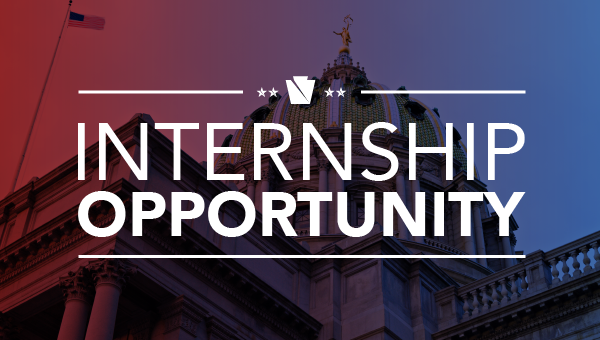 The Office of Open Records is offering a paid summer internship opportunity in Harrisburg to undergraduate students and recent graduates who are interested in government accountability and transparency. Interns may work from home on Mondays and Thursdays, but full-time telework will not be approved.
The office was established to create a free, simple method for citizens to appeal a public records denial by a local or state government agency. Decisions made by the Office of Open Records have an enormous impact that can lead to changes at all levels of government in Pennsylvania.
Email a resume and cover letter that includes your preferred start and end date to openrecords@pa.gov. Applications will be considered until the position is filled. Learn more, including internship requirements, here.
Complete an Annual Renewal to Maintain Insurance Coverage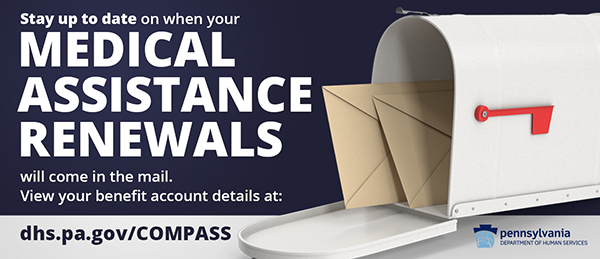 All Medical Assistance (MA) and Children's Health Insurance Program (CHIP) recipients must complete an annual renewal to keep coverage. Pennie, Pennsylvania's state-affiliated health insurance marketplace, offers financial assistance to lower the cost of health and dental coverage. It can help ensure continuous coverage for Pennsylvanians who have lost or are losing MA benefits.
Approximately 30-45 days before Medicaid recipients' renewal date, they will receive their renewal packet in the mail. This must be completed and returned as soon as possible. They can also complete their renewal online via COMPASS or over the phone.
People who are no longer eligible for Medicaid may have options for coverage available through Pennie and CHIP.
Happy Easter and Passover to You and Your Family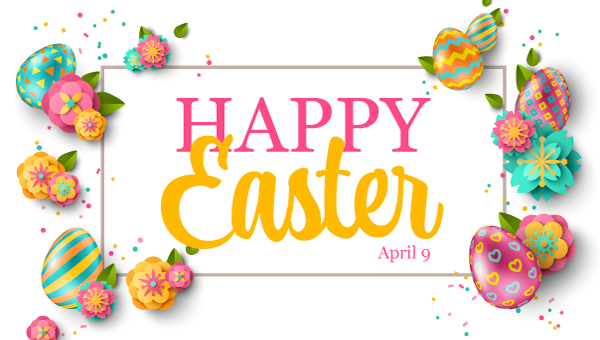 This week, we celebrate two holy holidays: Easter and Passover. No matter what or how you celebrate, may you and your family enjoy happy, heartwarming time together. Warmest wishes for many blessings.

If you are not already subscribed to this newsletter please sign up here.