In this Update:
Butler County Community College Opening in Ford City
Senate Concludes State Budget Hearings
Rearick Tooling Visit
Civic Chat in Punxsutawney
Monthly Appropriations Update Shows Lagging Sales Tax Collections
Safely Dispose of Unused Prescriptions on April 22
Farmers, Help PA Claim Federal Funding
State Grant Deadline is May 1 for PA College Students
---
Butler County Community College Opening in Ford City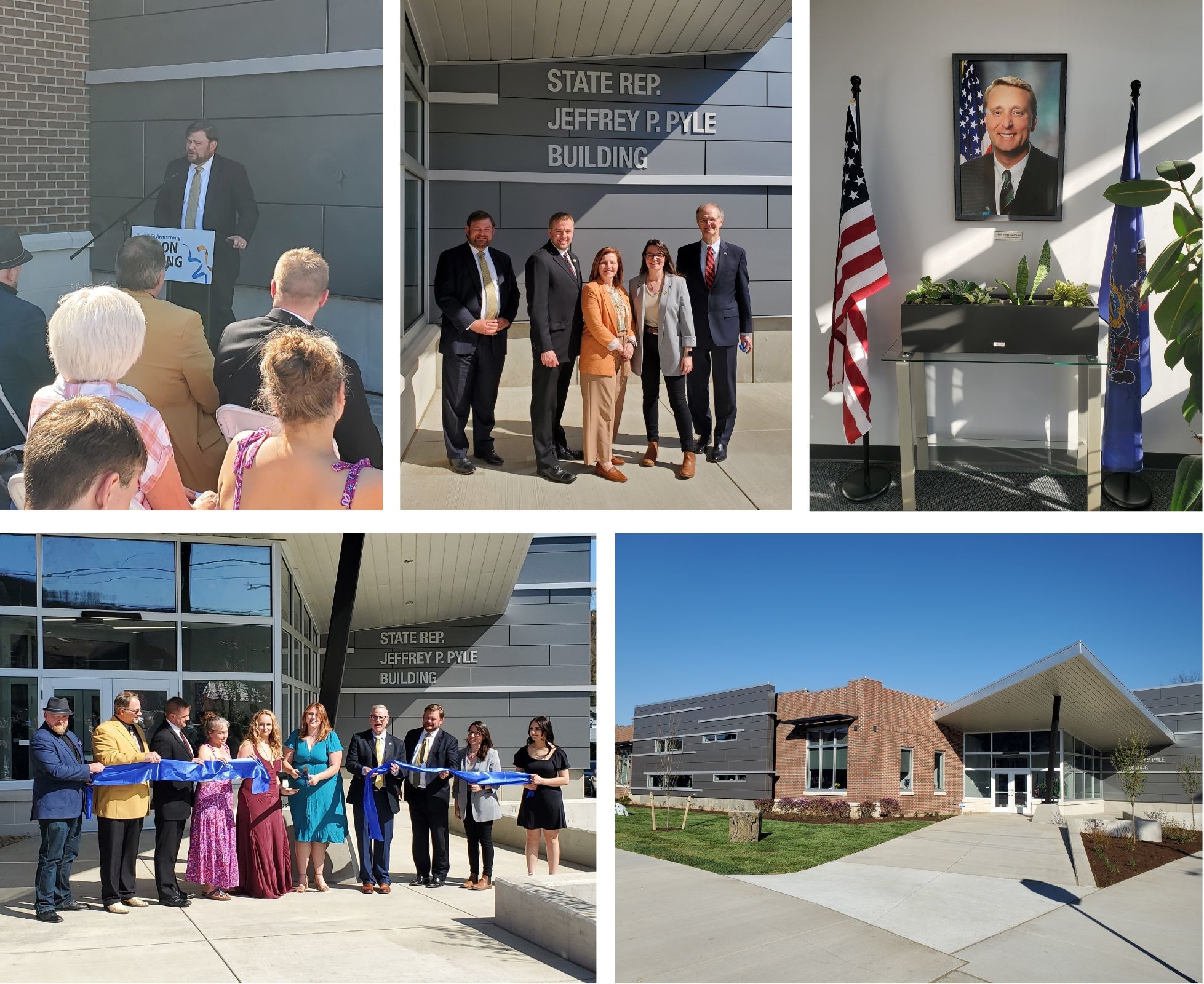 Wednesday was a wonderful day to celebrate the opening of the Butler County Community College (BC3) facility in Ford City. I was honored and pleased to participate in the ribbon cutting ceremony for the Jeffrey P. Pyle building with Michele, Lauren and Katie Pyle; my colleagues Sen. Scott E. Hutchinson and state Reps. Abby Major, Donna Oberlander and Bryan Cutler; and the county commissioners of Armstrong County and Butler County.
My friend, the late Rep. Jeff Pyle, spearheaded the effort in bringing BC3 to Ford City. This project was the ultimate partnership of state, county and private support, which will further educational opportunities within Armstrong County and help to spur additional economic development in the Ford City area.
I appreciate the efforts of Dr. Nick Neupauer and the BC3 team in honoring and recognizing Rep. Pyle and for making this dream a reality. While Jeff is no longer with us, his legacy will continue to live on and impact the lives of future generations.
Senate Concludes State Budget Hearings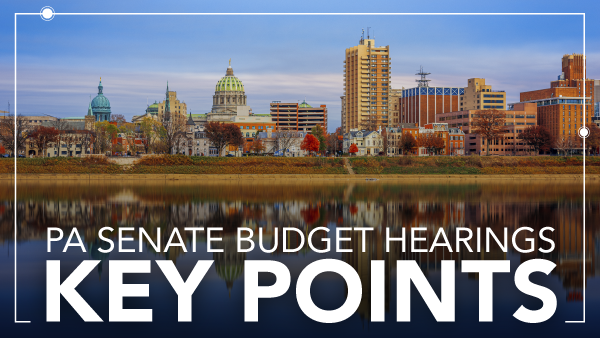 Last month, Gov. Josh Shapiro presented his spending plan for the 2023-2024 fiscal year. His budget proposal had several areas of concern, including most notably the $45.8 billion plan seeks to boost state spending by more than $1.3 billion above the current year's budget. Projections indicate it will nearly wipe out the state's Rainy Day Fund in five years.
The Senate Appropriations Committee, chaired by Sen. Scott Martin, is completing the final week of a series of public hearings examining the proposal. Among the key points from this week's hearings:
Workforce issues, the state's tax structure and the need to help businesses grow and stay in Pennsylvania drove the conversation during the Department of Community and Economic Development hearing.
The Department of Corrections/Pennsylvania Parole Board hearing covered the state's recidivism rate and declining inmate population. The costs associated with the 750 vacancies in the Department of Corrections – which results in increased use of overtime – and efforts to protect inmates from human trafficking were also discussed.
Questions about how the Department of Human Services is handling reduced federal emergency funding were raised during the hearing. The conversation also covered the Shapiro administration's request for state taxpayers to backfill millions of dollars cut by the Biden administration.
We have learned a lot of useful information during these hearings, which we will ultimately use to create a final state budget that respects taxpayers, protects jobs, and keeps Pennsylvania on a prosperous path for future generations.
You can find video and recaps of every budget hearing at PASenateGOP.com.
Rearick Tooling Visit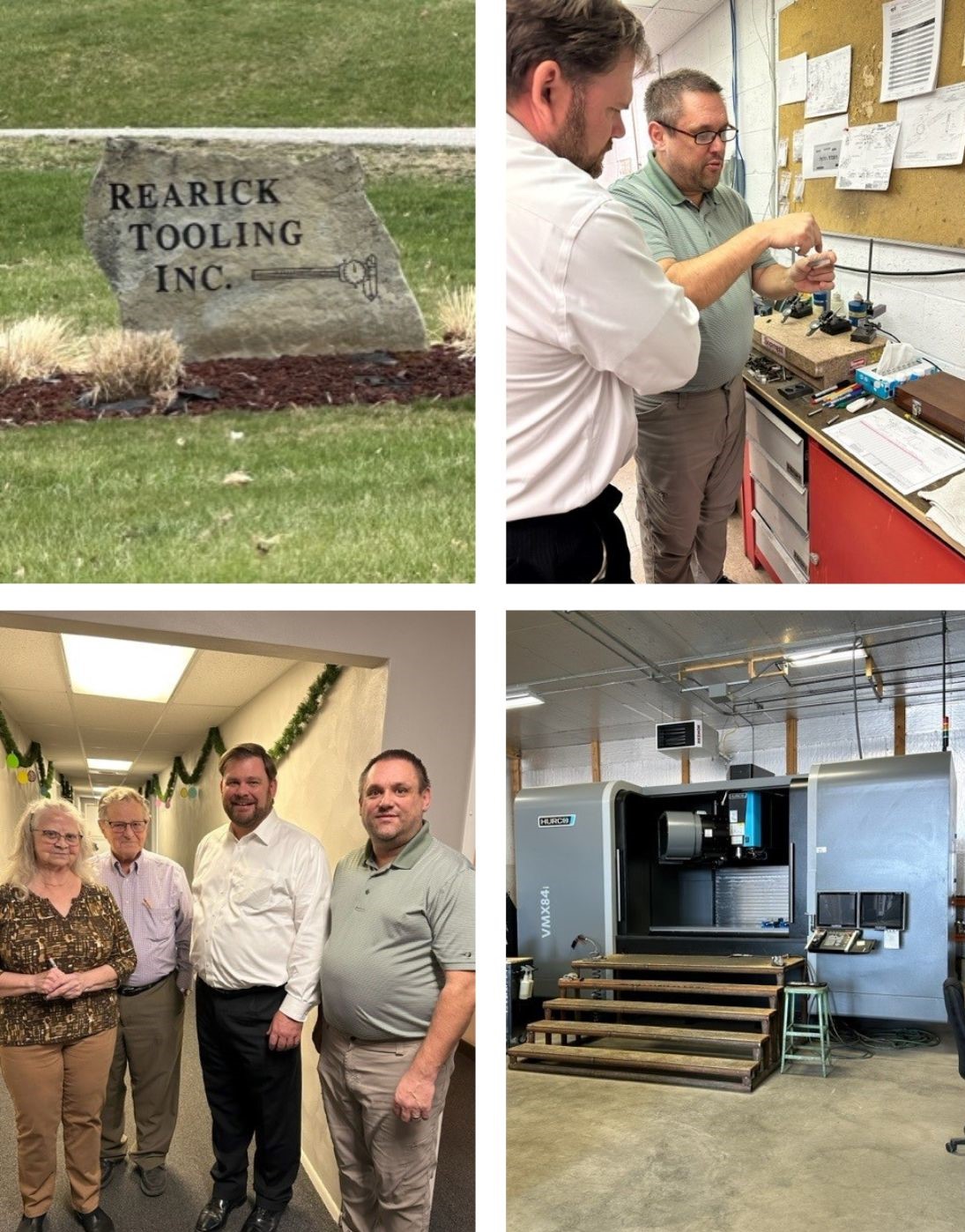 I recently stopped at Rearick Tooling Inc/JIT for a tour of their shop, where I learned about the machining and stamping process, along with the various types of equipment used to complete these processes. Like much of our world today, the manufacturing taking place here has become modernized with the advancement of technology.
Rearick Tooling has been in business since 1982 and has grown, from their origins in the basement of Sam Rearick's home, to the current two large shop locations near Apollo. My thanks to Steve Rearick, for the great and informative tour, and his parents, Sam & Joyce Rearick, for creating a wonderful family-owned business in Armstrong County!
Civic Chat in Punxsutawney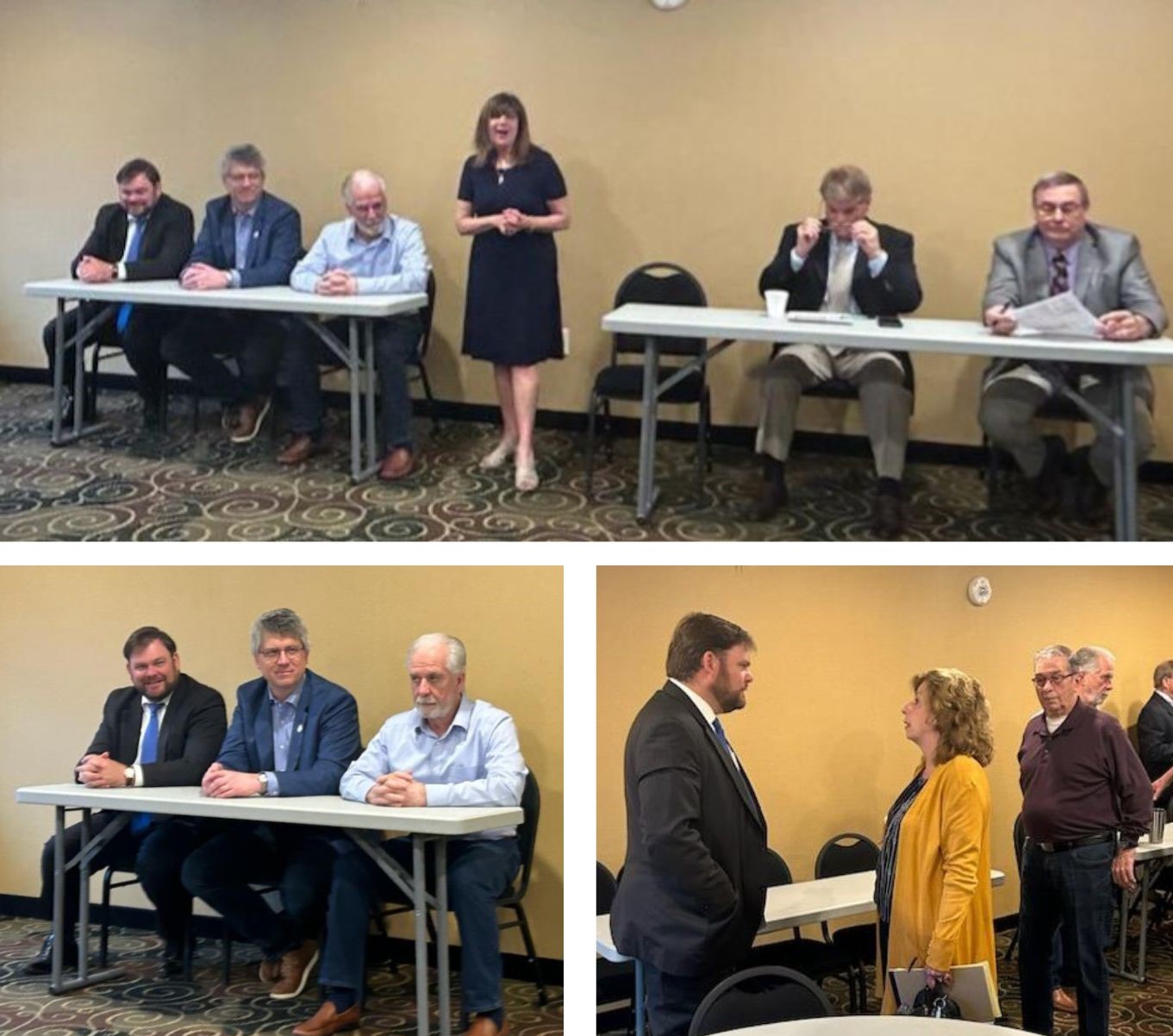 Thank you to Punxsutawney Chamber of Commerce for inviting me to participate in the recent Chamber Civic Chat. I appreciated the opportunity to join state Rep. Brian Smith, Jefferson County Commissioners Herb Bullers and Scott North, and Punxsutawney Borough Manager Toby Santik for this conversation. We covered many important topics including EMS issues, the state budget and ensuring energy independence, as well as economic and local concerns impacting the region.
Monthly Appropriations Update Shows Lagging Sales Tax Collections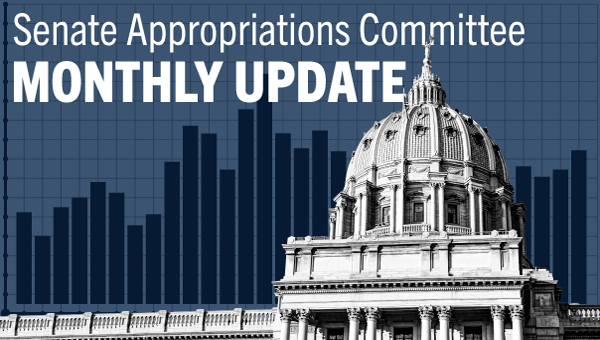 Each month, the Senate Appropriations Committee prepares an update about the state's financial health. The most recent report shows that sales and use tax (SUT) collections were $25 million, or 2.3%, below estimate for the month. Perhaps more importantly, March's SUT collections were below March 2022's collections.
SUT is the second-largest source of revenue for the General Fund and is mostly due on a "pay-as-you-go" basis throughout the year. Closely monitoring these collections for continued weakness could help signify any potential slowing of the economy.
The full update, including the monthly revenue report, is available here.
Safely Dispose of Unused Prescriptions on April 22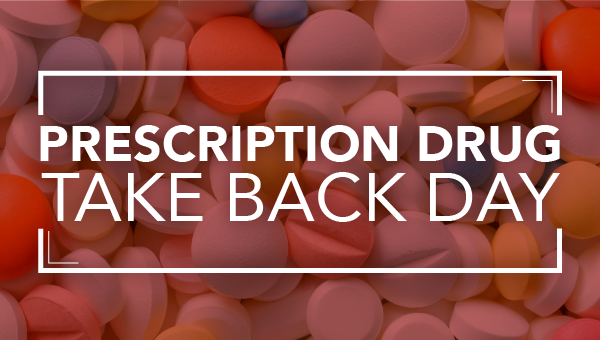 Conveniently remove opioids and other unused medicines from your home on Saturday, April 22, as part of the National Prescription Drug Take Back Day.
More than 13 tons of prescription drugs were disposed of across Pennsylvania in the Prescription Drug Take Back Day held last October.
Find a location to safely dispose of unused drugs here.
Farmers, Help PA Claim Federal Funding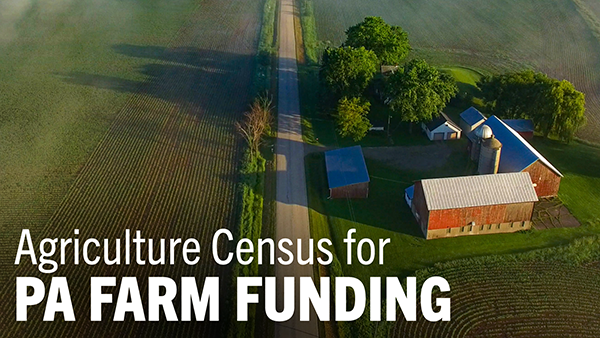 The United States Department of Agriculture (USDA) is collecting responses for the 2022 Census of Agriculture, which impacts funding priorities for numerous programs. Any farmers who have not returned their questionnaires are encouraged to respond by mail or online here.
In addition to directing the use of tax dollars, the census data also informs decisions about policy, farm and conservation programs, infrastructure and rural development, research, education and more.
State Grant Deadline is May 1 for PA College Students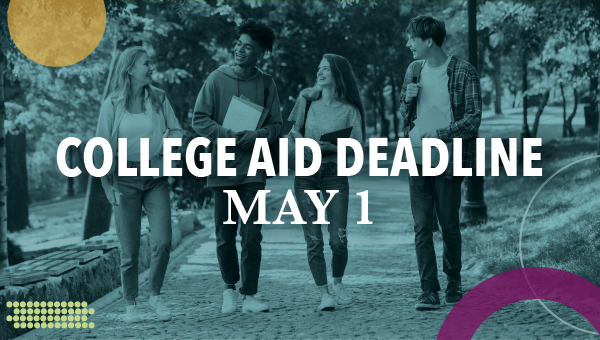 The deadline for students and families to submit their applications for the 2023-24 Pennsylvania State Grant program is May 1. This deadline applies to all renewal applicants and first-time applicants who plan to enroll in a degree program or other college or university (excluding community colleges).
To apply for a Pennsylvania State Grant, applicants must first complete the 2023-24 Free Application for Federal Student Aid (FAFSA). Applicants can access the FAFSA online at www.PHEAA.org/FAFSA or www.fafsa.gov. Completing the FAFSA online saves time and reduces application and processing errors.
Students and families with questions about the FAFSA or the State Grant Program can call 800-692-7392 for personal assistance.

If you are not already subscribed to this newsletter please sign up here.