Senate Approves SGOC Option for First Responders, Veterans Groups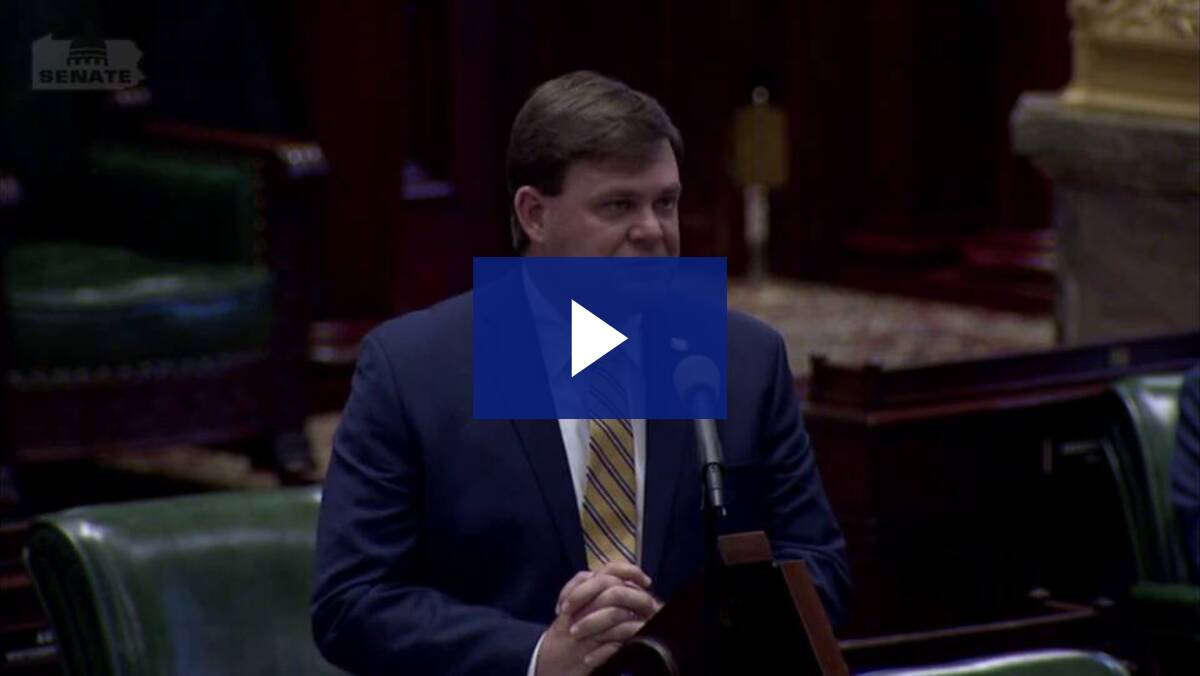 Recognizing that the ongoing response to the COVID-19 pandemic continues to place a severe financial crisis on numerous volunteer and veterans' organizations, the Senate approved legislation on Tuesday that will provide a crucial financial lifeline for those vital community organizations.
Senate Bill 243, which I introduced, would allow volunteer fire departments, veterans organizations and other non-profits to conduct online small games of chance fundraisers during the COVID-19 disaster emergency declaration. It also allows organizations to accept payment via mobile payment applications. The measure now goes to the House of Representatives for consideration.
Due to restrictions implemented by the Governor's continuing disaster declarations, these organizations have been unable to conduct many of the fundraisers they need to operate. Ensuring that these organizations have the financial resources to continue to provide critical services to our communities is vital.
Licensees would be required to verify age and residency of those participating in the SGOCs and the ability to fundraise online would end on May 1, 2022 or upon the termination of the Governor's COVID-19 emergency declaration, whichever is later.
Audio of my comments from the Floor of the Senate prior to passage of the bill.
Honoring Those Who Gave All this Memorial Day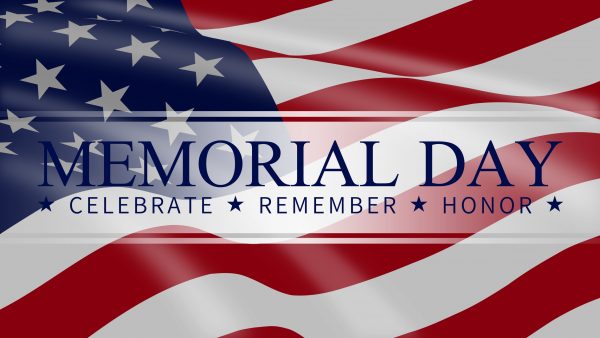 I hope you will join me in taking time this weekend to remember our fellow citizens who gave their lives for our nation. Even with everything that has occurred throughout the last year, we can say we live in the greatest nation on earth. Our independence was hard-won, and defended by those who made the ultimate sacrifice. Let us never forget what they did for us.
Senate Approves Regulatory Reform Measures to Spur Job Creation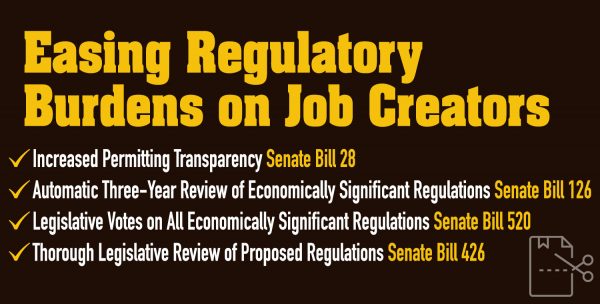 With Pennsylvania's employment rate lagging behind those of other states emerging from the pandemic, the Senate approved several bills this week to rein in job-stifling regulations.
The bills increase legislative oversight of a process too often influenced by unelected bureaucrats, adding special scrutiny for the costliest proposed regulations.
The bills were sent to the House of Representatives for consideration.
Working to Expand Broadband Access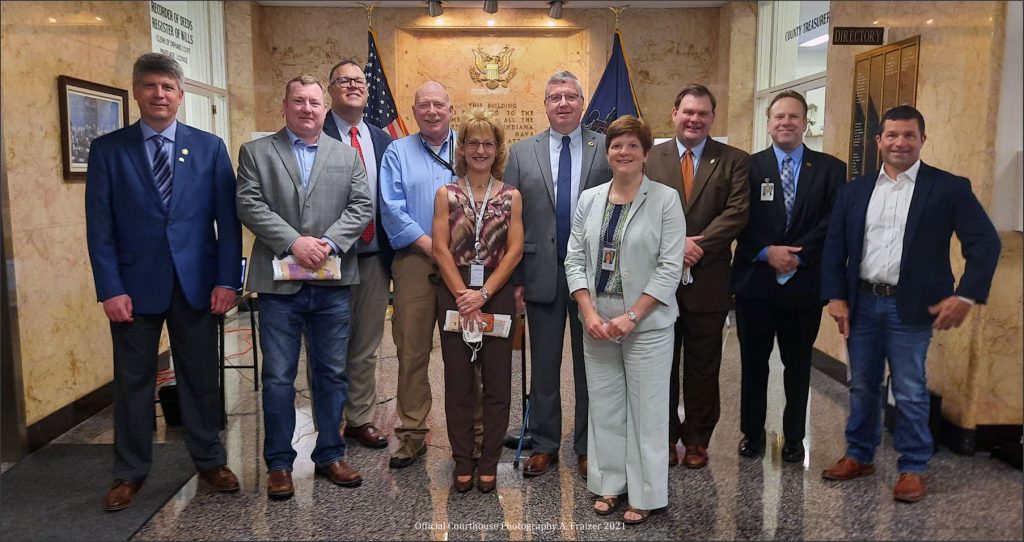 I was pleased to join Indiana County officials at a press conference Thursday to update the community on the Indiana County Broadband Deployment Initiative.
The event provided details on the strategies and opportunities being undertaken to develop and expand high-speed, high-quality broadband service in unserved and underserved communities to meet the needs of residents and businesses. Click here for video of the press conference.
Broadband access continues to be a major priority for the Senate, as we approved two measures this week aimed at bringing high-speed service to more areas of Pennsylvania.
One bill would remove regulatory barriers to broadband deployment for landline telecommunications providers. The legislation would require the Pennsylvania Public Utility Commission to waive certain regulations, review regulations every three years and eliminate those that are no longer necessary or in the public interest.
A second measure would fund access to broadband by using revenue from renting excess wireless capacity on towers, land, and assets owned by the Commonwealth. The bills were sent to the House of Representatives for consideration.
Reminder: Changes Coming to Unemployment Compensation System Next Week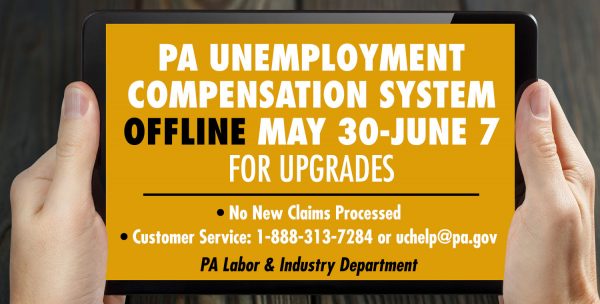 The state's Unemployment Compensation system will complete a major upgrade next week that will require changes in the way that claimants will file for benefits. It is critical for claimants to understand the timeline and new process to file for benefits to avoid any interruption in payments.
The Unemployment Compensation system will be offline from May 30 through June 7 to allow data to be moved from the old system to the new one. No new claims will be processed during this time, and some services will not be accessible during this time. Claimants who are eligible to file a bi-weekly claim from June 3-7 can file May 30 through June 2.
Beginning on June 8, claimants must file for benefits and initial claims at benefits.uc.pa.gov following the same schedule as before. There will no longer be paper forms available; claimants will be required to create a Keystone ID to log into the new UC system. Claimants will still be able to file by phone starting June 10.
More information is available on the Department of Labor and Industry's FAQ page.
Work Search Requirement for Unemployment Benefits to Resume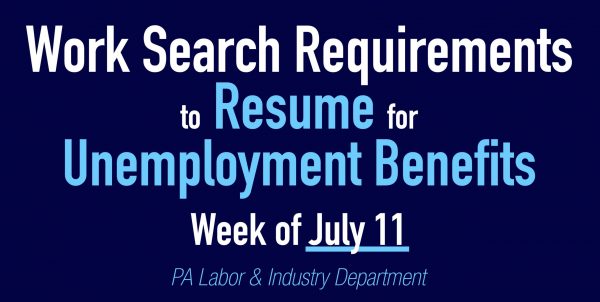 The Department of Labor and Industry announced that work search requirements for individuals receiving unemployment benefits will restart the week of July 11, with individuals to begin certifying on July 18 that they have looked for work during the previous week.
As pandemic business closures rocked the job market last year, the department suspended the requirement that claimants actively search for work and register with the PA CareerLink database. In January, without legislative approval or input, the department then extended the suspension indefinitely.
With the pandemic easing and employers desperate for workers, the Senate Labor and Industry Committee approved legislation to reinstate the job search and CareerLink requirements earlier. The bill was sent to the full Senate for consideration.
First 2021 "Fish for Free Day" is May 30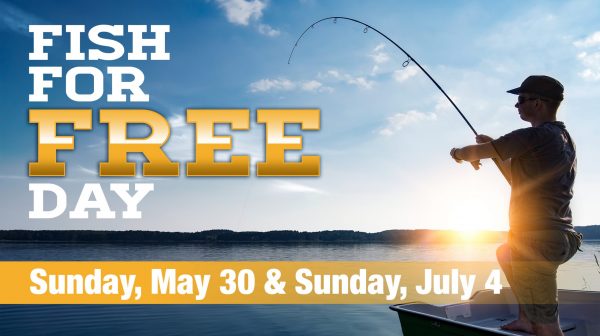 Pennsylvania's Fish for Free Days are scheduled for May 30 and July 4 this year. They allow residents and non-residents to fish on PA waterways with no fishing license, trout/salmon permit or Lake Erie permit required. All other fishing regulations still apply.
It's a great opportunity for families to try their hand at a new outdoor activity. Learn about where to borrow fishing tackle, where the best fishing waters are, and more, here.
Tips for Safe Boating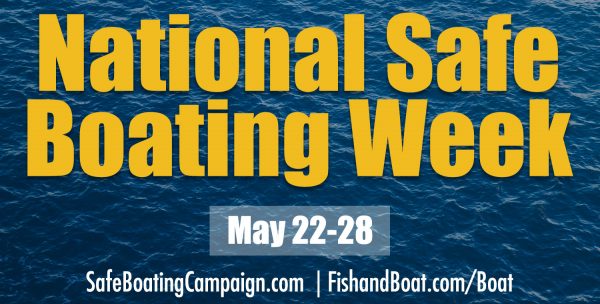 This is National Safe Boating Week, time for some friendly reminders on how to have fun on the water this summer: wear a lifejacket, check the weather forecast, let someone know you're heading out, and don't drink and boat.
You can find everything you need to know about boating in PA, including boat titling/registering, boating basics, regulations, safety courses and more here.