August 2020
Dear Friend,
I am pleased to send you this edition of my electronic newsletter. These e-newsletters enable me to provide information about issues, events and activities in Harrisburg and around the 41st Senatorial District to you in a timely manner while saving postage costs.
If you find this e-newsletter useful, I invite you to visit my website www.senatorpittman.com for more information about your state government.
If you do not wish to receive these e-newsletters, please click the "unsubscribe" button at the bottom of the page.
Sincerely,
Joe
---
Three State Advisory Panels Reject Governor's Carbon Tax Plan
A state committee that reviews the impact of state environmental policies on Pennsylvania's small businesses recently became the third Department of Environmental Protection advisory panel to reject the Governor's proposal that Pennsylvania join the Regional Greenhouse Gas Initiative (RGGI).
The Small Business Compliance Advisory Committee, a committee that includes four Gubernatorial appointees, voted 4-3 in opposition to Pennsylvania joining RGGI. The Governor's edict was previously rejected by DEP's Citizens Advisory Council and its Air Quality Technical Advisory Committee.
It is clearly apparent that there is little support from any committee or advisory panel for the Governor's proposal. That is extremely indicative of the general assessment of RGGI and the carbon tax outside the cloistered view of the Governor, his cabinet, and the most extremist environmentalist groups.
The Governor announced last October his RGGI proposal — despite the fact that Pennsylvania would be the only major energy producing state in the compact and the resulting carbon tax on employers engaged in electric generation would devastate that industry and cost thousands of jobs.
Since making that announcement, I have repeatedly invited the Governor to visit our local communities to meet with the workers and families that would be directly impacted by RGGI.
"While your Administration claims to be concerned about 'affected communities,' which will be adversely impacted by your efforts to impose a carbon tax on energy producers, I am unaware of any engagement that has occurred with Armstrong and Indiana counties on what will be done to replace the jobs lost, rehabilitate the sites of shuttered power plants, and replace the lost revenue to local governments – especially school districts," I wrote in a July 14 letter to the Governor.
I have also urged the Governor to secure funding from the $64 million federal Carbon Capture Technology initiative to promote the development of innovative cleaner coal technologies in Pennsylvania.
Honoring Local Eagle Scouts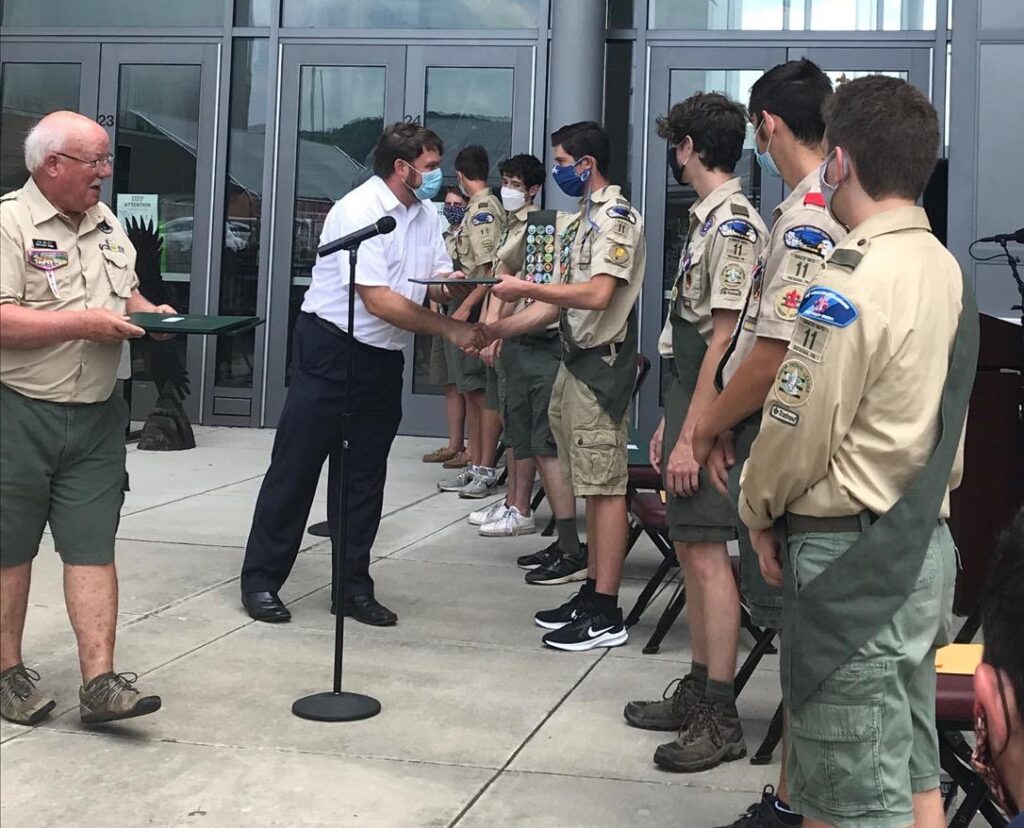 I recently had the pleasure of attending Boy Scout Troop 11's Eagle Scout Ceremony and providing a few words of encouragement. These young men and their families should be proud of this accomplishment and the recognition they have earned as Eagle Scouts. Congratulations!
Ben Franklin Technology Partners Holding "Big Idea" Contest
Ben Franklin Technology Partners is holding a "Big Idea" contest with cash prizes of up to $50,000 for tech innovators or small manufacturers who are developing new products, processes, or software applications. The competition is open to small business in Indiana, Jefferson, Clearfield and Cambria counties.
In addition to the cash, other prizes include business mentoring offered by the Indiana University of Pennsylvania SBDC; a free consult on how to access federal grant money; admission to seminars offered by Ben Franklin's eMarketing Learning Center; and, a $2,500 "Peoples' Choice" Award.
More information is available at bigidea.benfranklin.org.
New Law Improves Government Transparency
Maintaining public access to information is critical during an emergency, so the Senate and the House of Representatives recently voted unanimously for a bill to restore transparency in state government. Governor Wolf vowed to veto this good-government reform, but instead backed down and allowed it to be enacted into law without his signature.
The bill prohibits any Governor from directing a state agency to ignore records requests during an emergency declaration and requires the Office of Open Records to create guidelines to ensure state agencies could continue to respond to records requests while physical offices remained closed. All normal protections and exclusions to the Right to Know law would remain in place; the new law only ensures that an emergency declaration isn't used as an excuse to delay or ignore records requests.
Hearing Explores 2020 Election Issues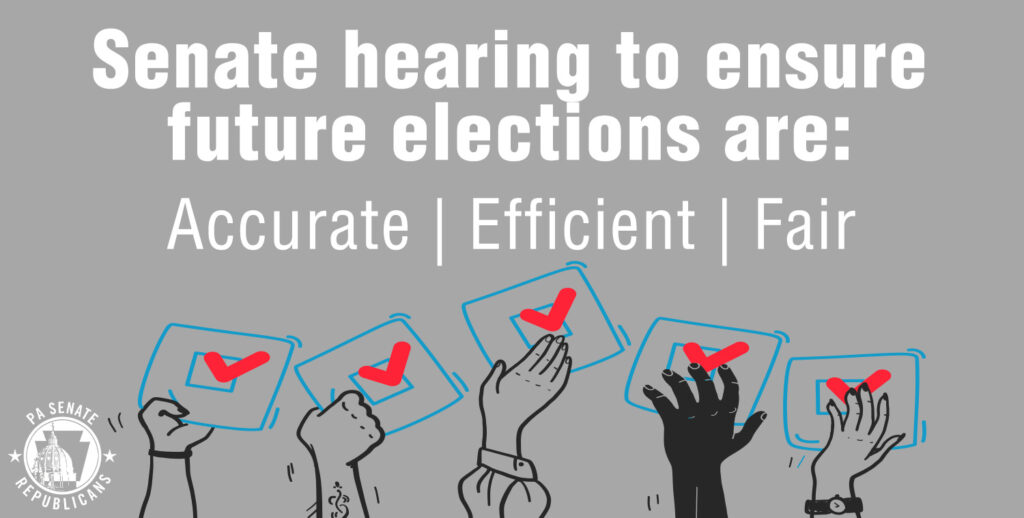 New voting machines, mail-in ballots, changing polling locations and last-second rule changes by the Wolf Administration created numerous issues during the 2020 Primary Election, including confusion among voters and long delays in reporting election results. The Senate State Government Committee held a hearing on these and other issues to ensure these problems do not create the same kind of chaos during the General Election in November.
The hearing included testimony from state and county election officials, as well as recommendations on possible actions the General Assembly could take to ensure future elections are efficient, accurate and fair.
Guidance Available to Safely Reopen Pennsylvania Schools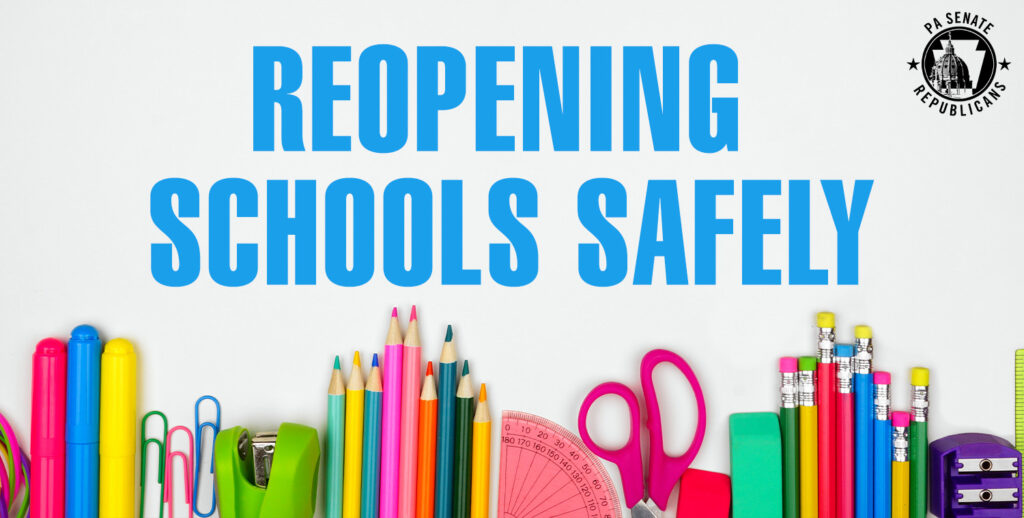 As many parents, teachers and administrators continue to prepare for the return to school in the fall, the state Department of Health and state Department of Education recently announced guidelines to safely reopen school buildings. The guidance includes recommendations for best practices on social distancing, health screenings, meals, extracurricular activities and more.
Under the new guidance, each school entity will determine whether school will resume through in-person instruction, remote learning, or a combination of both. Questions and concerns about reopening plans should be directed to local school boards and other education entities.
Lawmakers approved $150 million in CARES Act funding to help schools navigate the challenges created by COVID-19.
New Laws Support Job Creation, Child Safety, and More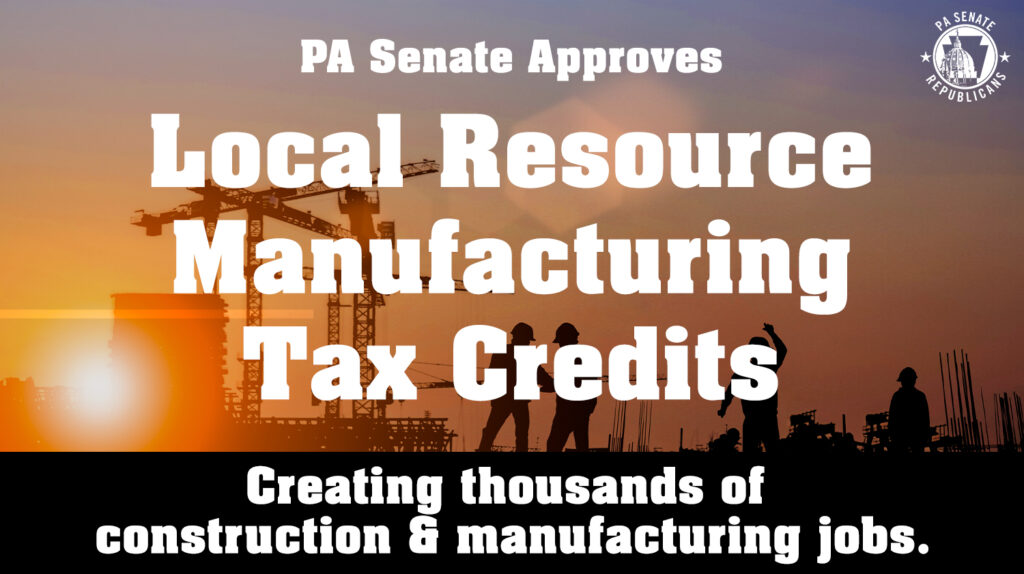 Several noteworthy bills that were approved by the Senate were recently signed into law including: