Senate ERE Committee Formally Opposes RGGI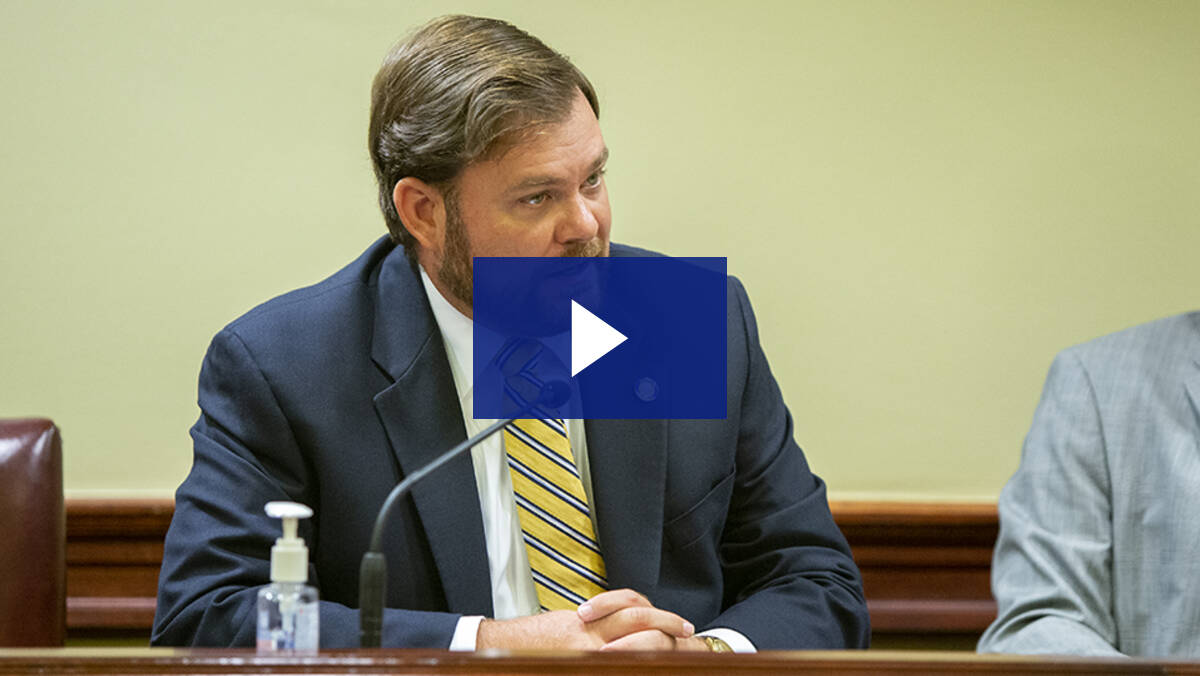 The Senate Environmental Resources & Energy Committee met on Wednesday to approve a letter to the Independent Regulatory Review Commission (IRRC) formally opposing a Regulation to have Pennsylvania join the Regional Greenhouse Gas Initiative (RGGI). The IRRC reviews regulations from nearly all state agencies, boards and commissions before they go into effect. audio
As Vice Chairman of the Committee, I strongly supported this letter since it represented the thousands of households in the 41st Senatorial District that rely on the production of carbon-emitting electricity for their livelihood.
Not once in the 22 months since he announced his edict that Pennsylvania join RGGI has the Governor or any member of his Administration visited our area to discuss RGGI and the fact that the carbon tax it would impose would eliminate good paying jobs and devastate local families.
Click for video of the committee meeting.
Legislative Review: Supporting Veterans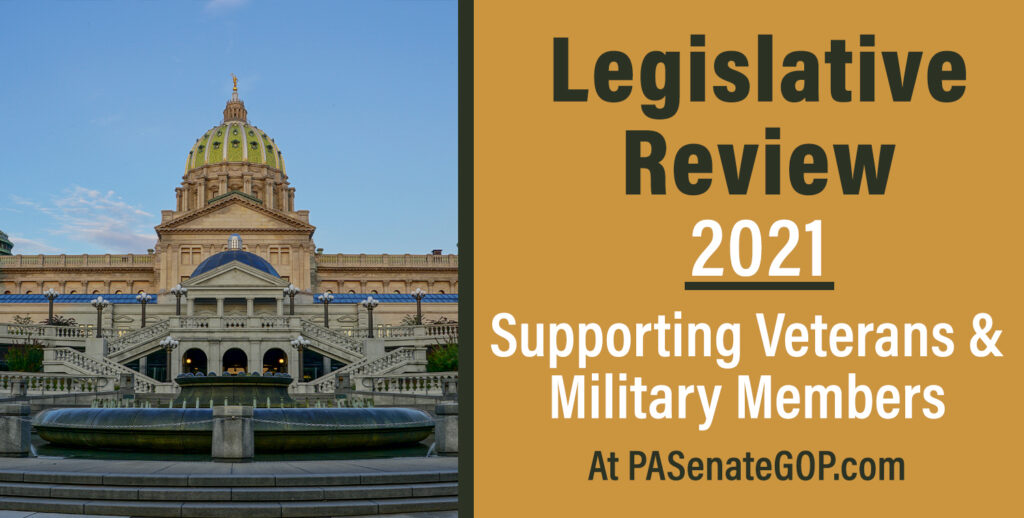 Pennsylvania is home to nearly 800,000 veterans in addition to active members of the military. Supporting these men and women, and their families, is a top priority. The Senate passed several bills this year to assist Pennsylvanians who served our nation.
Act 31 of 2021 extends employment protections to Pennsylvania citizens who are members of another state's National Guard.
Act 55 of 2021 increases the maximum donation amounts to the Veterans' Trust Fund from $3 to $5 when applying for or renewing a driver's license, ID card or vehicle registration and from $6 to $10 when applying for a two-year vehicle registration.
Act 63 of 2021 adds a member of the State Veterans Commission to the Pennsylvania Long-Term Care Council.
Senate Bill 248 designates March 6 as Persian Gulf War Veterans Day and October 7 as Global War on Terrorism Veterans Day.
Senate Bill 486 provides members of the Pennsylvania National Guard and reserve components of the U.S. Armed Forces who serve on active duty, as well as their spouses, preference for placement into job training programs for one year after discharge.
You can find a full list of bills of note passed by the Senate in 2021 here.
Public Hearing on Child Protective Services Law Revisions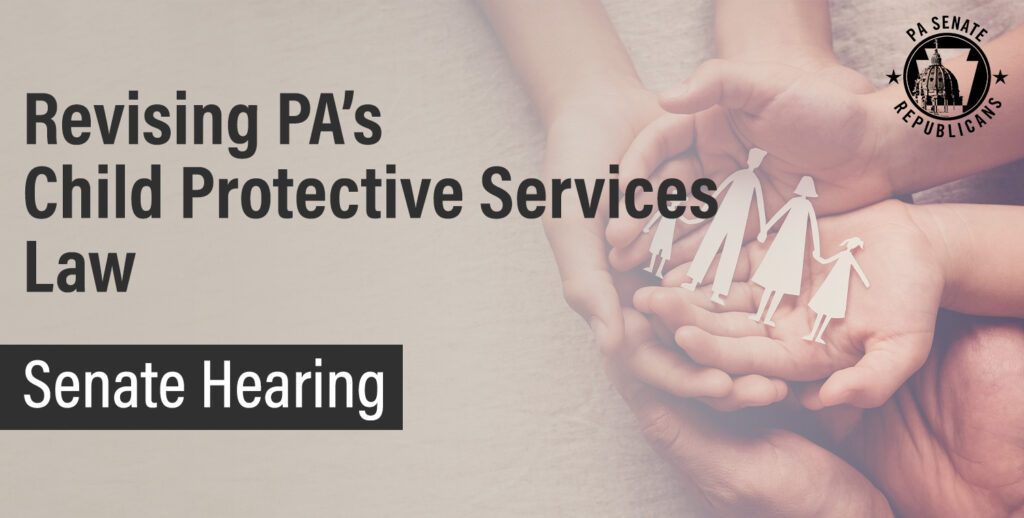 Proposed changes to a state law aimed at protecting children from abuse was the topic of a Senate hearing this week.
The Senate Aging and Youth Committee took testimony on revisions to Pennsylvania's child protective services law proposed by the state Department of Human Services. Among the changes would be the removal of time frames for the expungement of state records on child abuse cases.
Currently, state law requires that unfounded child protective services reports and invalid general protective services reports be expunged from the state database after one year and that validated general protective services reports be expunged after 10 years or until the youngest child in the report turns 23. The change is aimed at aiding efforts to identify children at risk of future abuse.
You can watch the hearing and read testimony here.
Education Financial Assistance Available to Eligible Children of Veterans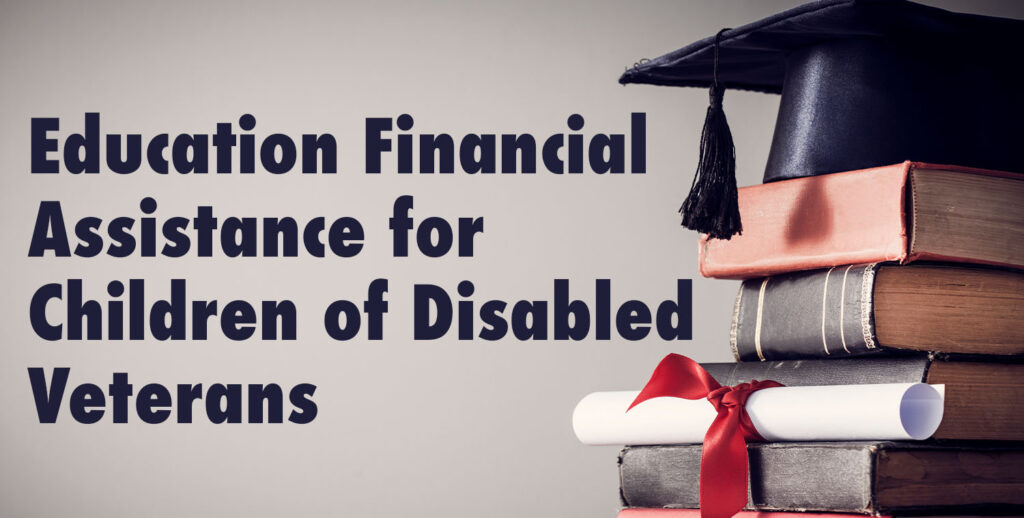 The Educational Gratuity Program provides financial assistance for those attending post-high school education or training at an approved institution in the Commonwealth.
The program supports children of honorably discharged veterans who have 100% service-connected disabilities and served during a period of war or armed conflict, or children of veterans who die or died in service during a period of war or armed conflict. All applicants must have a financial need.
Payments will not exceed $500 per term or semester per qualified child to each approved educational institution over a total of eight terms or semesters. More information on the program and how to apply can be found here.
Game Commission Offering Learn to Hunt Webinars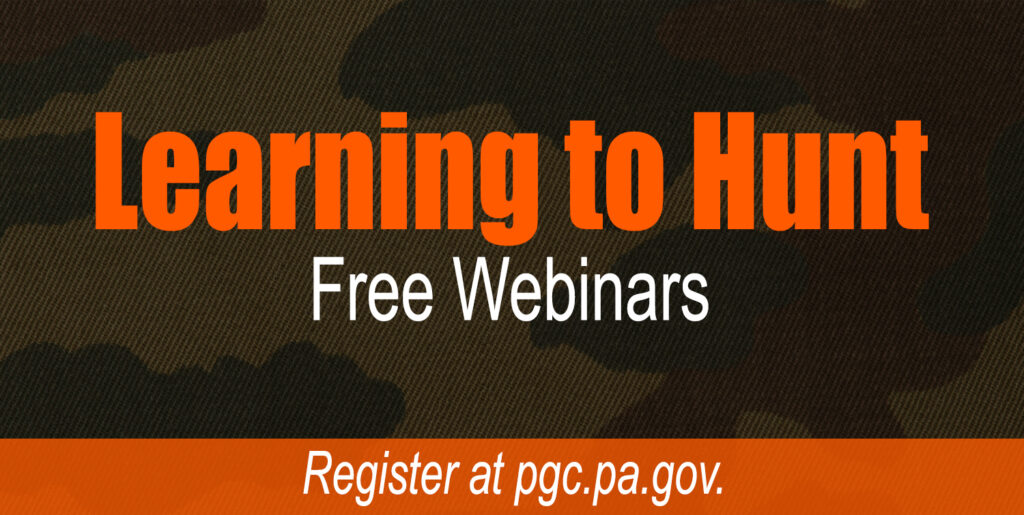 The Pennsylvania Game Commission is offering a series of free webinars to provide new and existing hunters of all ages information on finding places to hunt, selecting a firearm, regulations, biology of game species, hunting tips and preparing wild game for the table.
The series kicks off Aug. 19 with a "Squirrel Hunting 101" webinar at 7 p.m. Additional live webinars will be on Sept. 9 and Sept. 21, also beginning at 7 p.m. The series continues into October with a "Pheasant Hunting 101" webinar at 7 p.m. on Oct. 7 and again on Oct. 26.
The webinars will be about an hour long and hosted by Game Commission staff. Each webinar will include a live Q&A session at the end. Advanced registration to view the webinars live is required at the Learn to Hunt page.
Observing Aviation's Contribution to Pennsylvania and America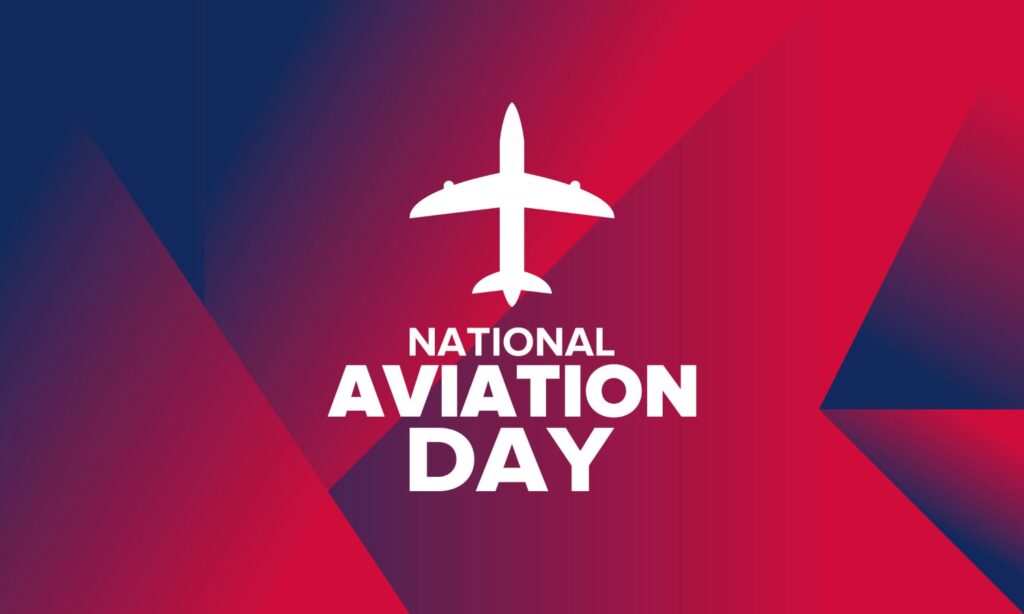 August 19 is National Aviation Day. Pennsylvania ranks 13th in the country in the number of public-use aviation facilities, including airports, heliports and seaplane bases. More than 120 public-use facilities provide an annual economic impact of $23.6 billion and support more than 300,000 jobs. Happy Aviation Day!