Gov Wolf, Promote Armstrong/Indiana Counties for Steel Mills
This week I called on the governor to aggressively promote Armstrong and Indiana counties as the location for two proposed steel mills as a way to counter the substantial losses of local jobs if Pennsylvania joins the Regional Greenhouse Gas Initiative (RGGI) compact.
US Steel announced its plans last week to build a state-of-the art $3 billion "mini-mill" in the United States. The company is currently looking at potential locations for the facility. Nucor Corporation announced on Monday plans to build a $2.7 billion mill, with potential locations including Pennsylvania, Ohio and West Virginia.
In a letter to the governor, I urged a strong bipartisan effort to bring these "generational economic opportunities" to Indiana and Armstrong counties.
I appreciate the recent offers to develop 'playbooks' for ideas on how to mitigate the negative impacts of RGGI on the district I represent. The playbook is pretty simple: Replace the jobs and property tax revenue lost by prematurely shutting down carbon emitting sources of electricity production.
Securing these projects for development in Armstrong or Indiana County would go a very long way in replacing the family sustaining wages and property taxes lost as a result of RGGI.
Legislative Reapportionment Commission Alters Decision on Counting of Prisoners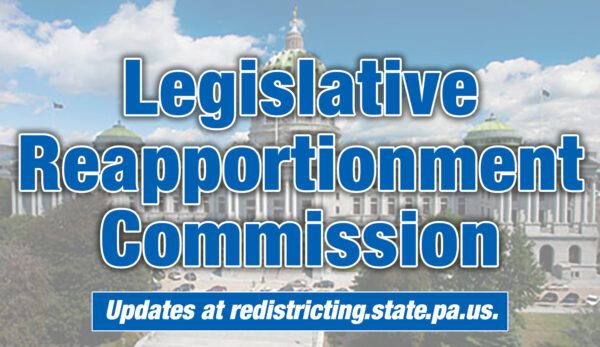 The Legislative Reapportionment Commission made an adjustment to an earlier policy change regarding how the residency of prison inmates will be counted when developing new district maps for the state Senate and House of Representatives.
At its Aug. 24 meeting, over Republican objections that the commission was exceeding its authority, the panel voted to adopt a prisoner reallocation proposal that changes the long-standing practice of having state inmates counted where they eat, sleep and live at the time of the census — like every other Pennsylvanian — and instead count them where they resided prior to incarceration for their crimes.
Noting that not all currently incarcerated individuals remain in prison for less than 10 years from the time new district maps are drawn, the decision was altered by majority vote to count state prison inmates with a minimum sentence expiring after April 1, 2030, in the prison in which they reside, not the community from where they came.
Senate Acts to Extend Ida State Disaster Emergency, Access to Recovery Aid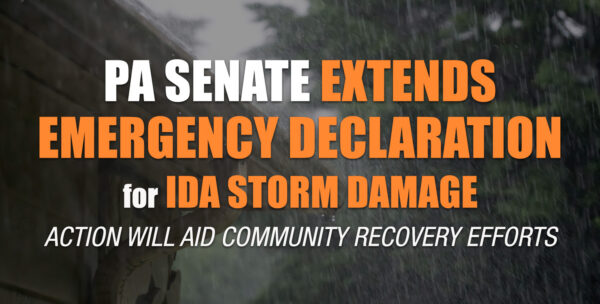 The Senate approved extending the state disaster emergency declared in response to Hurricane Ida until Oct. 27, giving Pennsylvanians more time to apply for recovery assistance.
Gov. Tom Wolf issued a 21-day proclamation declaring the disaster emergency on Aug. 31. Following extended pandemic emergency declarations over the last year, and the governor's unilateral actions throwing Pennsylvanians out of work, voters in May stripped him of the authority he commandeered to extend emergency declarations without approval of the General Assembly.
Action by the General Assembly to extend the emergency declaration will help communities with their recovery efforts, which are expected to continue for the foreseeable future.
The remnants of Hurricane Ida brought historic rainfall to Pennsylvania, causing record flooding and widespread damage in many places. Nearly 400 roads were closed statewide, while downed trees and limbs disrupted utilities and left more than 15 major interstates, roadways and expressways closed.
Senate Votes to Implement Low-Interest Loans to Fire Companies Approved by Voters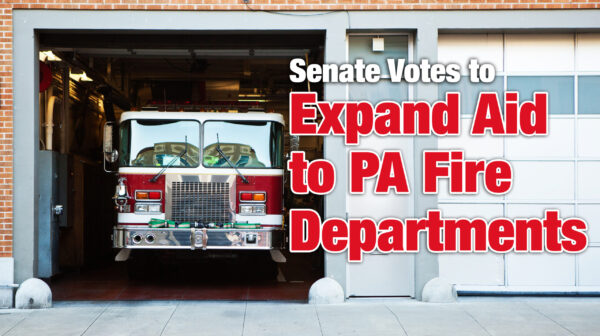 The Senate voted to implement aid to Pennsylvania fire departments approved by voters in a May referendum. The bill was sent to the House of Representatives for consideration.
Senate Bill 739 would permit municipal fire departments or companies that provide services through paid personnel and emergency medical services companies to participate in the Emergency Services Loan Assistance Program, which has been historically limited to volunteer fire companies.
Expanding the assistance program was one of several ballot questions decided by voters in the 2021 Primary Election.
Bill Limiting Firefighter Exposure to PFAS, Safeguarding Environment Approved by Senate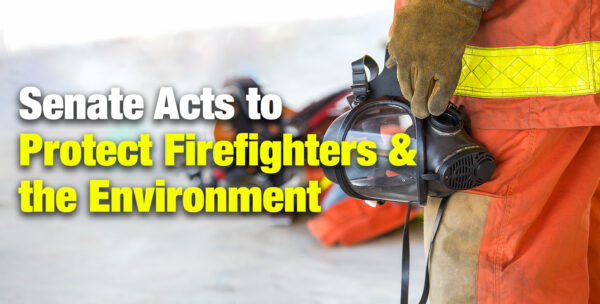 A bill restricting the use of "Class B" firefighting foams containing added per- and polyfluoroalkyl substances (PFAS) for training purposes and testing was approved by the Senate. The measure now moves to the House of Representatives for consideration.
Some PFAS linger in the environment and in the human body – they don't break down and can accumulate over time. There is evidence that exposure to PFAS can lead to adverse human health effects.
Senate Bill 302 would restrict the use of foam containing PFAS chemicals beginning July 1, 2022 and direct the Pennsylvania Emergency Management Agency, in consultation with the State Fire Commissioner, to assist firefighting entities with evaluating and determining how to transition to the use of Class B firefighting foam that does not contain a PFAS chemical. The legislation would not impact the continued use of firefighting foams during emergency situations.