In this Update:
Calling for the Protection of Banking Privacy
Senate Passes Bill to Allow for First-time Homebuyers Savings Accounts
Addressing Teacher Shortage by Improving Certification Process
Senate Passes Vehicle Emissions Testing Bill
Armstrong County Projects Receive PENNVEST Funding
Pittman, Struzzi Announce Affordable Housing in Blairsville
Ways to Reduce Your Energy Usage and Costs
Tips for Crime Prevention Month
---
Calling for the Protection of Banking Privacy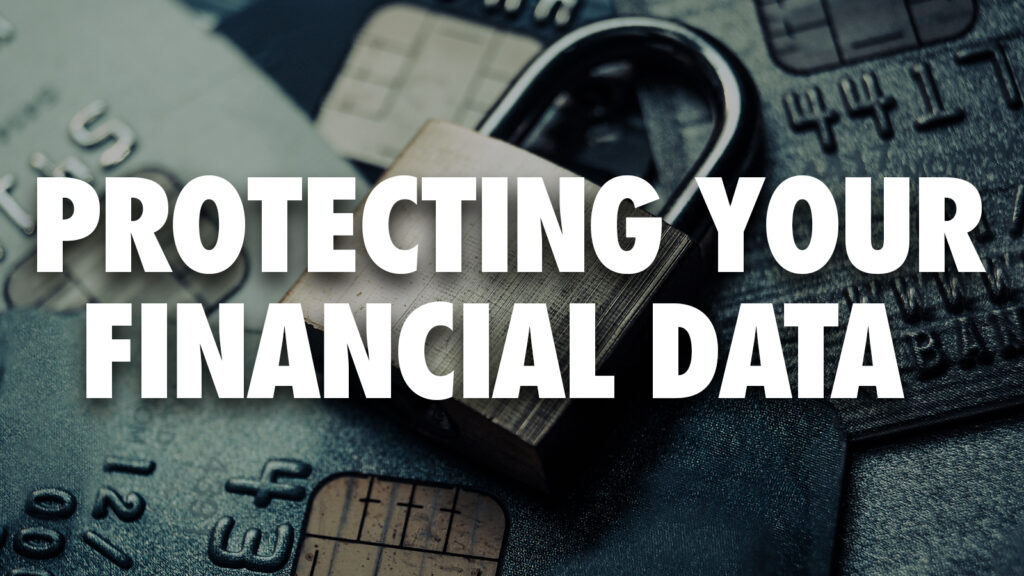 State Treasurer Stacy Garrity joined a coalition of 23 state treasurers, auditors and financial officers calling on President Joe Biden and U.S. Treasury Secretary Janet Yellen to dismiss proposals that would require private banks and credit unions to report to the Internal Revenue Service (IRS) account flows valued at more than $600.
This proposal, which is part of the Biden Administration's $3.5 trillion American Families Plan revenue proposal, would allow for the unnecessary monitoring of private banking activity of more than 100 million Americans. It would be one of the largest infringements of data privacy in our nation's history and cause exceptional administrative burdens for our community banks and credit unions.
The Pennsylvania Bankers Association, the Pennsylvania Association of Community Bankers, and the CrossState Credit Union Association all oppose this proposal.
Senate Passes Bill to Allow for First-time Homebuyers Savings Accounts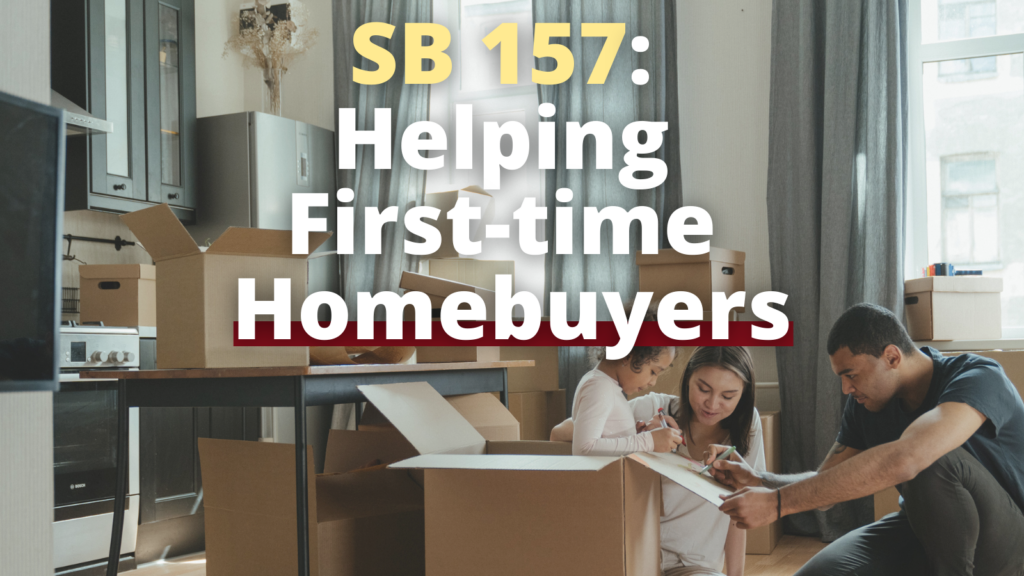 This week, the Senate passed a bill to allow individuals to open a first-time homebuyer savings account with a financial institution.
Senate Bill 157 would allow individuals to open an account of up to $150,000 with a financial institution of their choice for the sole purpose of purchasing a first home. Funds from a first-time homebuyer savings account may only be used to pay or reimburse the eligible costs for the purchase of a single-family home in Pennsylvania.
Since 2009, the number of first-time homebuyers has significantly decreased. According to the National Association of Realtors, the share of first-time homebuyers in the national home sale market has fallen from 45% to just more than 32%.
Individuals taking advantage of a first-time homebuyers savings account will be able to deduct up to $5,000 on their individual taxes, or up to $10,000 for a joint account. The tax deduction can be for no longer than 10 years and may not exceed $50,000 within a ten-year period. Unused funds would be counted against an individual's taxable income.
The bill passed to the House of Representatives for consideration.
Addressing Teacher Shortage by Improving Certification Process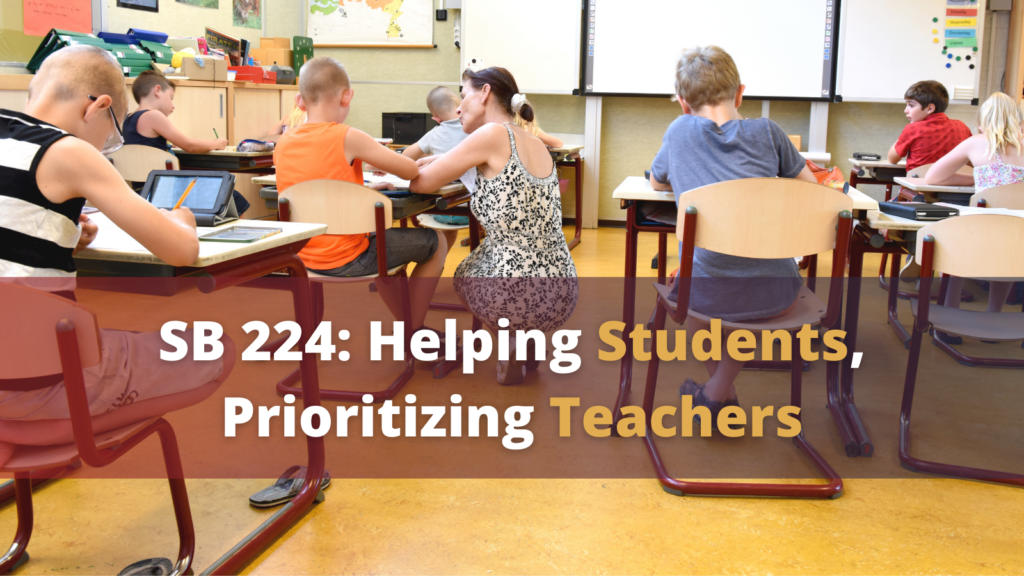 The Senate unanimously passed a bill in response to the teacher shortage that would simplify the process for out-of-state teachers to obtain certification in Pennsylvania.
Senate Bill 224 would allow an out-of-state candidate who has completed any state-approved educator preparation program (including field placement/student teaching) from an accredited institution of higher education to be eligible for a comparable in-state instructional certification.
The bill would also require the Pennsylvania Department of Education (PDE) to recognize and accept out-of-state candidates' qualifying scores on equivalent content tests toward PDE's testing and certification requirements. It would also grant Pennsylvania certification to any candidate who holds a valid certificate issued by the National Board for Professional Teaching Standards – the most respected professional certification available in K-12 education.
According to PDE, the number of newly issued in-state instructional teaching certificates has dropped by 66% since 2010.
Senate Bill 224 now moves to the House of Representatives for consideration.
Senate Passes Vehicle Emissions Testing Bill
The Pennsylvania Senate this week passed a bill updating decades-old vehicle emissions testing requirements.
Senate Bill 777 would exempt the five newest model year vehicles from the outdated emissions test and remove the gas cap testing requirement for subject vehicles without a gas cap.
Between 2010-19, there were more than 21 million newer vehicles that passed the emissions test 99.65% of the time. Newer vehicles consistently pass emissions tests due to newer, more fuel-efficient vehicles being on the market.
Pennsylvania is a member of the Northeast Ozone Transport Region (OTR), which sets stricter air quality requirements for 12 states and the District of Columbia. Five of the states within the OTR exempt newer vehicles from emissions testing, and Senate Bill 777 would allow Pennsylvania to exempt, as well.
Senate Bill 777 now heads to the House of Representatives for consideration.
Armstrong County Projects Receive PENNVEST Funding
The Pennsylvania Infrastructure Investment Authority (PENNVEST) this week awarded nearly $2 million in financing to Armstrong County, according to Senator Joe Pittman (R-41) and state Representative Abby Major (R-60).
Ford City was awarded a $1,560,500 grant and the Armstrong Conservation District received a $192,700 grant and a $192,700 low-interest loan, said Senator Pittman, a member of the PENNVEST Board.
Ford City intends to install 3,700 feet of plastic water mains, new lead-free service connections and fittings, and four fire hydrants along 3rd and 4th Avenues and 11th Street in Ford City Borough. This existing system serves 1,326 residential customers with a population of 2,991. Current user fees are not expected to increase as a result of the funding package.
"The existing system contains segments of cast iron main with lead joints, lead service connections, and lead fittings, with the main at its end of useful life and experiencing frequent breaks and leaks," said Senator Pittman of the Ford City project. "The removal of lead components and other contaminants from the water system will reduce health concerns, while the new segments will improve water reliability for customers and reduce operation and maintenance expenses for the borough."
The Armstrong Conservation District seeks to reduce stormwater runoff into a local tributary of the Cowanshannock Creek by replacing existing concrete sidewalks with roughly 2,850 square feet of pervious pavers; constructing 5 rain gardens, 560 feet of a vegetative swale, and up to 1,000 feet of multi-function riparian buffer to promote infiltration; installing 16 rain barrels to collect roof runoff water; planting 20 trees and up to 1.5 acres of native vegetative plantings; and removing a 3-inch abandoned gas line.
"Uncontrolled stormwater from the Armstrong Conservation District's 14.8-acre property contributes to increased levels of sediment and nutrients being discharged into a local stream that feeds into the Allegheny River," said Senator Pittman. "The project will reduce the sediment and nutrients discharged into the stream, providing improved water quality at a low cost."
"We are fortunate to have the Allegheny River in our backyard, but it comes with responsibility." Representative Major added. "The Armstrong Conservation District project will help slow the flow of stormwater that ends up in the river, while also improving its quality. I'm also pleased to see that Ford City is receiving funding to help reduce lead in the system's pipes that bring water to borough residents' homes. Both of these projects will benefit Armstrong County residents for years to come."
PENNVEST is not supported by the state's General Fund budget, which covers the daily operations and services of the Commonwealth. Financing is provided through the use of federal funding and prior bond issues by the state as well as proceeds from the Marcellus Shale Impact Fee legislation, Act 13 of 2012.
Pittman, Struzzi Announce Affordable Housing in Blairsville
Sen. Joe Pittman (R-41) and Rep. Jim Struzzi (R-62) announced that the Pennsylvania Housing and Finance Agency (PHFA) Board last week approved a $865,879 tax credit and $1.3 million loan for the development of affordable housing in Blairsville, Indiana County.
Once built, the Blairsville Family Housing development will offer 15 one-story buildings, consisting of 15 one-bedroom, 13 two-bedroom and two three-bedroom units for general occupancy. Four units will be handicap accessible.
"As costs for so many basic items – like food and gas – continue to skyrocket, the need for affordable housing also grows exponentially. The construction of this development will give families in our area some much-needed relief," Sen. Pittman said. "I look forward to watching the development being built, and ultimately, families enjoying their time there."
The development will be located on Veterans Drive at Grandview Drive.
"I am pleased to see these investments made for affordable housing in our local communities. Blairsville is an area with access to many amenities, including a walkable and welcoming downtown, local trail system and easy access to Routes 119 and 22. Programs such as this one provide great opportunities to meet the housing needs of our county residents through private and public partnerships," Rep. Struzzi said.
The $1,366,969 PennHOMES loan has a 0% interest rate with a 40-year term. Repayment is made from excess cash flow as determined annually by PHFA.
The tax credit is authorized through the Low Income Housing Tax Credit Program, administered by the PHFA. It does not provide loans or grants but rather a tax incentive to owners of affordable rental housing. The incentive is an annual tax credit (a dollar-for-dollar reduction in the taxpayer's federal taxes) earned in the initial 10 years following when units are placed for service, assuming program requirements are met.
Ways to Reduce Your Energy Usage and Costs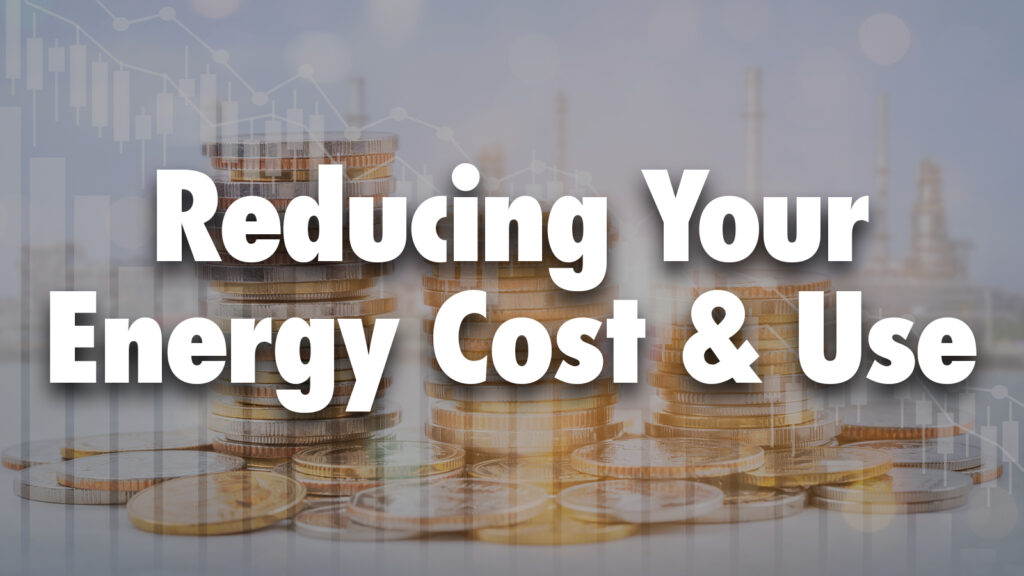 Since October is National Energy Awareness Month, it's the perfect time to become more energy efficient. In addition to the environmental benefits, it will also benefit your wallet.
Click here for ways you can reduce your energy usage and associated costs.
Another way to save on energy costs is by switching your electric supplier. In Pennsylvania, you can choose the company that generates your home or business's electricity. This means you can choose a supplier that offers the lowest price or provides a specific service you want, such as renewable energy.
Click here to shop for your electric supplier at PA Power Switch, the official electric shopping website of the Pennsylvania Public Utility Commission.
Tips for Crime Prevention Month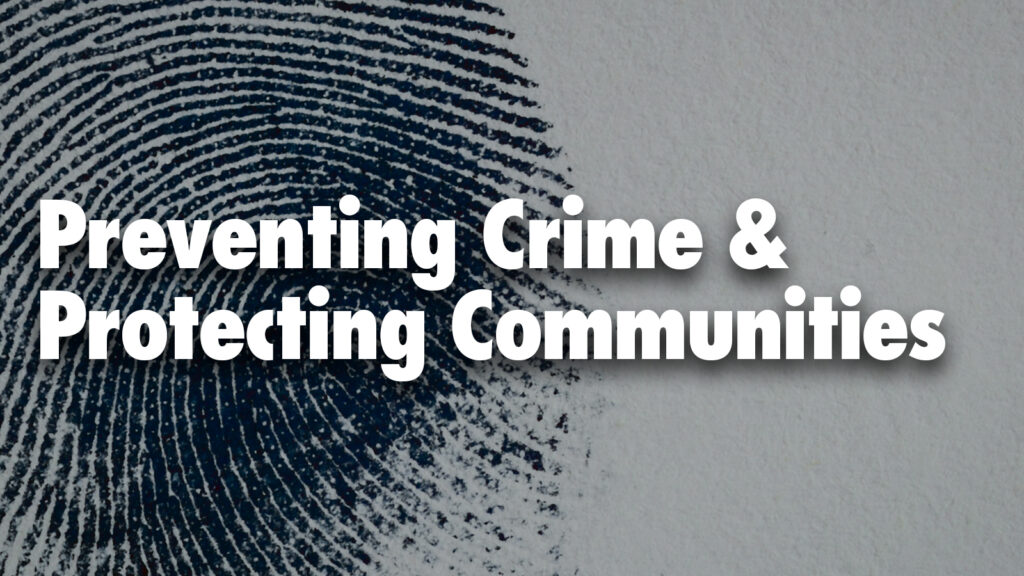 October is Crime Prevention Month, a good time to recognize that avoiding being a victim involves informed citizens in addition to efforts of local law enforcement.
Here are some crime prevention tips from the National Crime Prevention Council.