In this Update:
Westmoreland County Visits
Armstrong County Small Business Ribbon Cutting
PCN Budget Interview – On the Issues
PENNVEST Grants Approved for Projects in Armstrong and Indiana Counties
Celebrating the City of Parker
PASSHE Tuition Freeze & Positive Impact on IUP
Fighting to Support Students in Failing Schools
Water Assistance Available for Low-Income Families
Beware of Unsolicited Emails Claiming to be from PA Treasury
Celebrating Independent Retailer Month
---
Westmoreland County Visits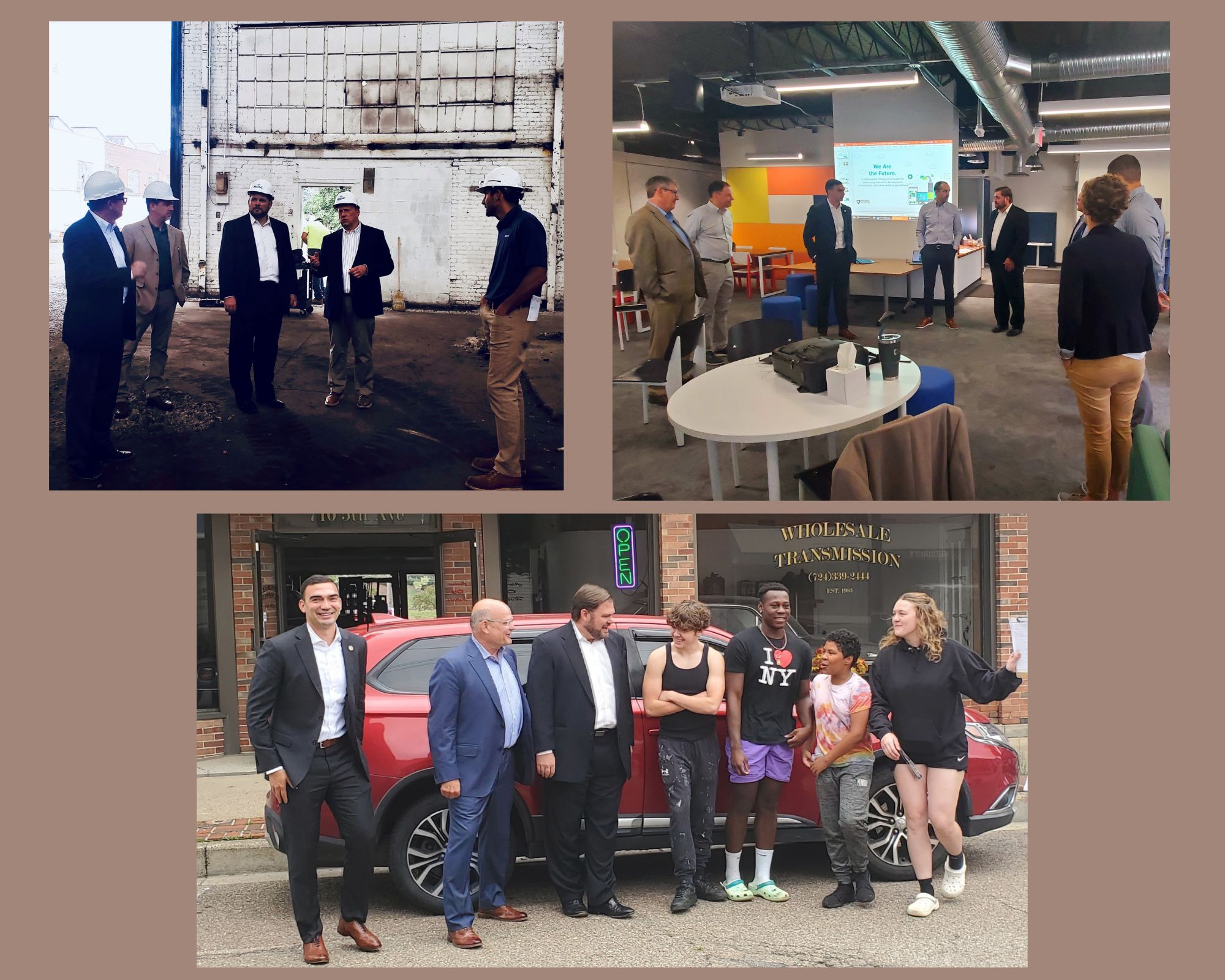 I spent some time in northern Westmoreland County this week, visiting with Dr. Kevin Snyder of Penn State New Kensington and a number of his staff at two of their downtown locations; The Corner (Launchbox) and The Digital Foundry. I was pleased to be joined by my colleague, Senator Nick Miller from Allentown during these visits. Both of these innovative programs promote economic growth and development within our region. A wonderful bonus was interacting with area youth who were participating in a local scavenger hunt!
I was also able to visit the Re:Build Advanced Manufacturing site for a tour and progress update on phase 1 of development with Regional Industrial Development Corporation and Westmoreland County Planning officials. Located in a former Alcoa factory, the new operation will focus on manufacturing projects in high-growth, innovation-driven industries and they expect to create approximately 300 local jobs over the next three years.
I greatly appreciated everyone taking the time to welcome me and Senator Miller to their respective offices and facilities, and I look forward to continued conversations and collaborations.
Armstrong County Small Business Ribbon Cutting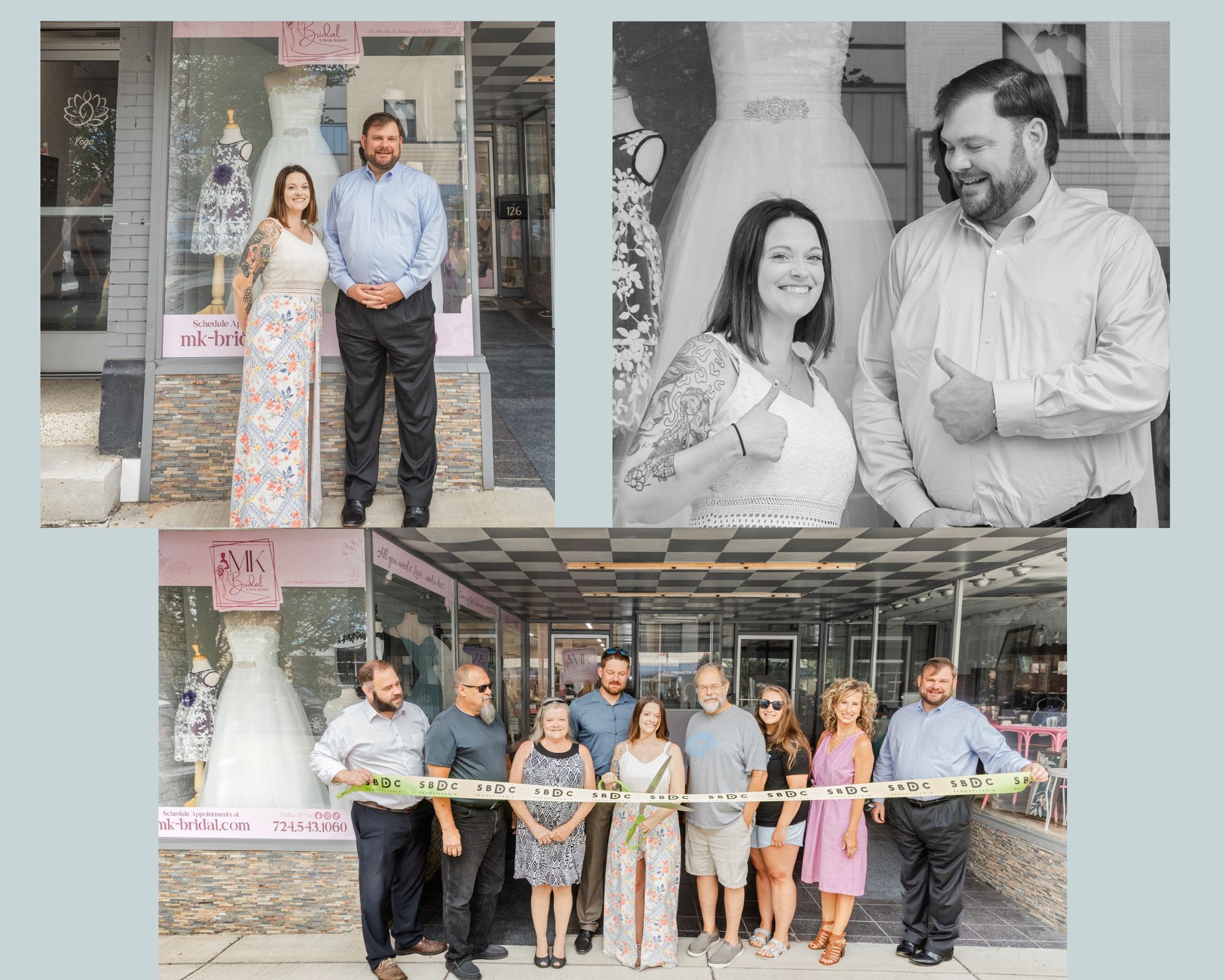 I was pleased to join Mackenzie Kijowski at MK Bridal & Special Occasions to celebrate the grand opening and ribbon cutting for the new bridal shop designed to meet all wedding and formal attire needs.
The new business is an exclusive retailer for wedding dress, bridesmaids, tux rental, mother of bride/groom dresses and formal events like prom and homecoming. It is located at 126 Market Street in Kittanning. Small businesses, like MK Bridal, are a very important part of our local community. Congratulations and best wishes in your new business venture Mackenzie!
𝑃ℎ𝑜𝑡𝑜 𝑐𝑟𝑒𝑑𝑖𝑡: 𝐷𝑜𝑛𝑛𝑎 𝑊𝑒𝑐𝑘𝑒𝑟𝑙𝑦
PCN Budget Interview – On the Issues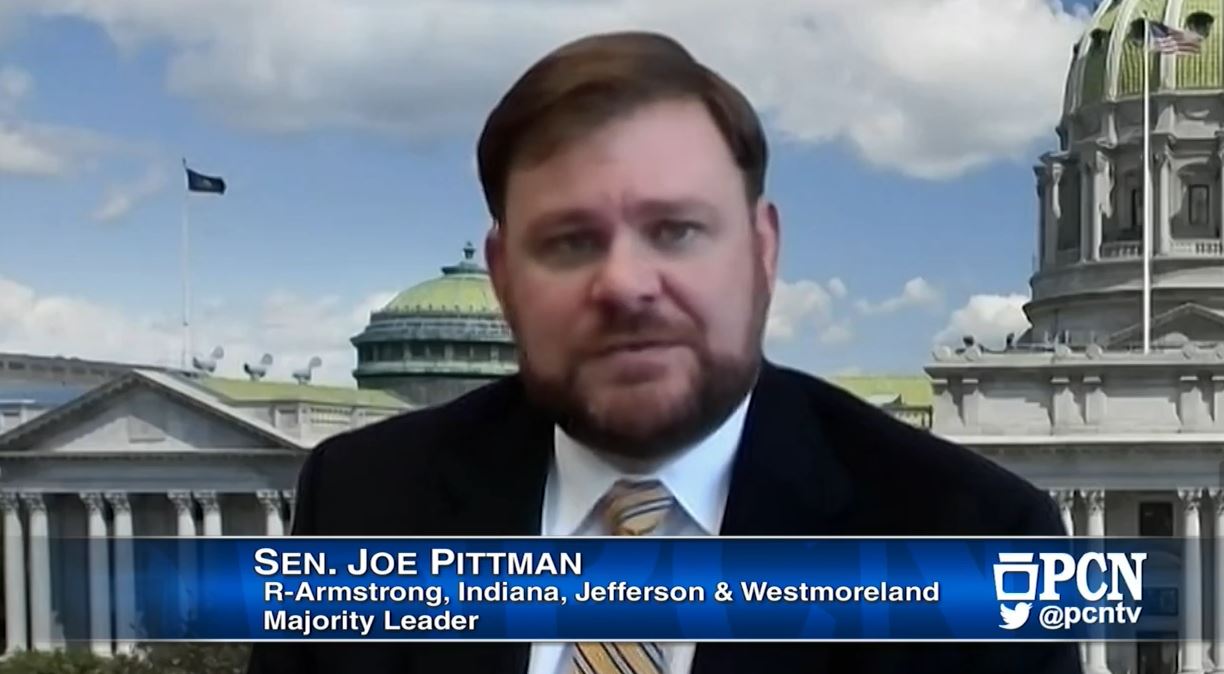 This week, I sat down with Larry Kasper from PCN to talk about the status of the state budget in an 'On the Issues' Interview. There is still a good amount of work that needs to be done to have a full and complete budget for the 2023-2024 fiscal year. It takes multiple pieces of legislation in order for a budget to go into effect.
This is a unique situation in which we are seeing the strains of divided government. Any legislation that becomes law requires 26 votes in the Senate, 102 votes in the House and the signature of the governor. With the resignation of a member of the House this week, their chamber now stands deadlocked, with an even number of republicans and democrats. Having a chamber with a 101 to 101 split makes it very hard to see how some of these important pieces of legislation can be advanced until the vacancy in the House is filled again.
I've engaged in conversations with the governor, and I believe there is a mutual understanding that we need to find a way to move forward. At the end of the day, we must have a complete budget to address the needs of Pennsylvanians.
PASSHE Tuition Freeze & Positive Impact on IUP
On Thursday, the Pennsylvania State System of Higher Education (PASSHE) Board of Governors voted to freeze tuition for the 2023-24 academic year.
For several years, we have worked to support Indiana University of Pennsylvania (IUP), to give them the opportunity to stabilize finances and enrollment, given their significant role within our region as an economic engine. Preserving access to affordable higher education options for families has been one of the top priorities for Senate Republicans again in this year's budget process.
I am extremely pleased we were able to work with PASSHE to continue our strong multi-year investments to ensure IUP will have the resources they need to hold the line on tuition for the fifth straight year. This will go a long way toward ensuring students receive the educational and training opportunities they need to compete in today's economy.
PENNVEST Grants Approved for Projects in Armstrong and Indiana Counties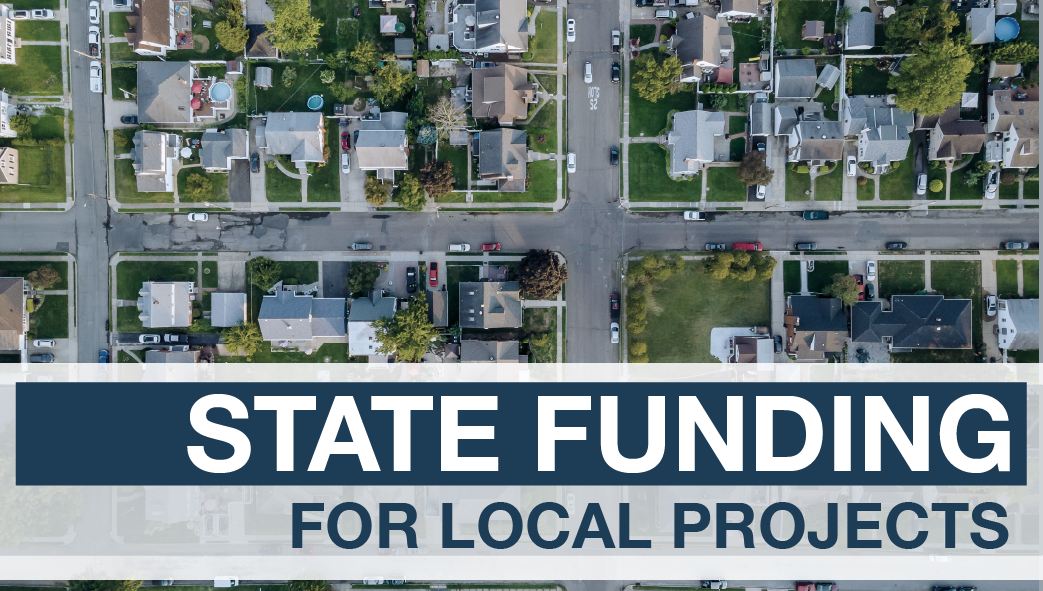 Great news! The Pennsylvania Infrastructure Investment Authority (PENNVEST) has awarded more than $8.5 million in grants to make needed wastewater treatment improvements for two projects in Armstrong and Indiana Counties.
In Armstrong County, East Franklin Township is being awarded a $1,771,562.00 grant for the Fox Hollow Sewer Extension Project.
In Indiana County, the Indiana County Municipal Services Authority is being awarded a $6,820,650.00 grant for the Water Renovation 21 project.
Read about all the details of this announcement in the press release circulated by Rep. Abby Major, Rep. Brian Smith, Rep. Jim Struzzi and me on Wednesday.
Celebrating the City of Parker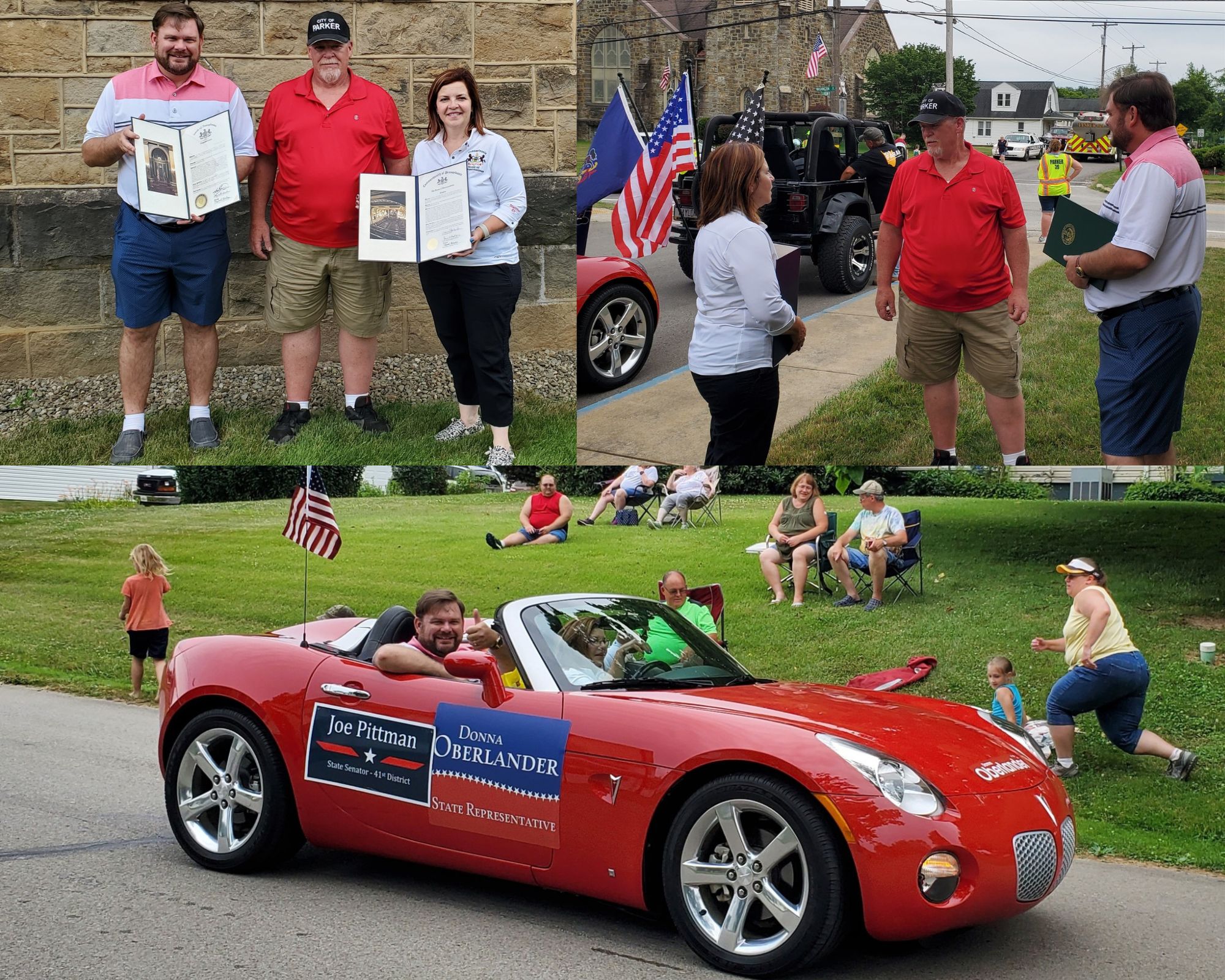 I had a great time on Saturday visiting the City of Parker, Armstrong County to participate in a parade celebrating the 150th anniversary of their incorporation. PA State Rep. Donna Oberlander and I were pleased to present Senate and House citations recognizing the occasion.
Parker City traces its history to 1819, when John Parker founded the village of Lawrenceburg for the employees and personnel of the Bear Creek Furnace Company. Lawrenceburg became home to hotels, taverns and stores, and a steamboat landing and lumber station named Parker's Landing served the village and surrounding area. Following the discovery of oil in the region in the 1860s, the area grew from a population of one thousand residents to a height of twenty thousand in the 1870s, and a variety of businesses opened in the area, including saloons, stores, hotels, livery stables and machine shops. Incorporated on March 23, 1873, Parker City was formed out of Lawrenceburg and Parker's Landing.
I appreciate the efforts of Mayor DuWayne "Bud" Amsler, and council member Bill McCall for their commitment and service to their community. Thank you for inviting me to participate in the celebration. Congratulations on 150 years and best wishes for many more!
Fighting to Support Students in Failing Schools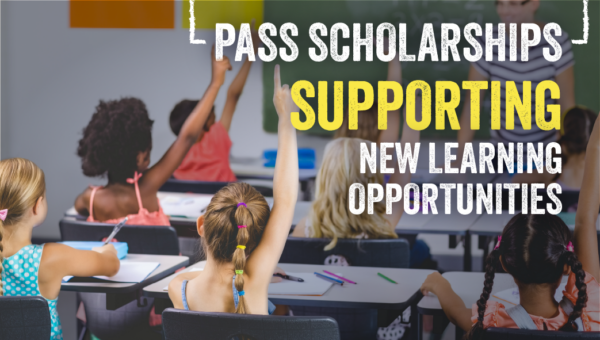 An estimated 250,000 students in Pennsylvania are trapped in failing schools – many of which have only a small percentage of students performing at grade level in reading or math. The Pennsylvania Award for Student Success (PASS) program would offer scholarships to support new services and learning opportunities for students in the state's lowest-performing schools so these young people can have a brighter future.
The program would provide new educational options without taking a single penny away from public schools. To provide assistance to students and families who need it most, scholarships would only be available to families earning below 250% of the federal poverty level – about $75,000 for a family of four.
Gov. Josh Shapiro originally voiced his support for PASS scholarships on the campaign trail and included the program in the budget deal he negotiated with Senate Republicans. However, he recently said he would unilaterally remove funding for the program from the state budget.
Senate Republicans will keep fighting to empower parents and give every child access to educational opportunities.
Water Assistance Available for Low-Income Families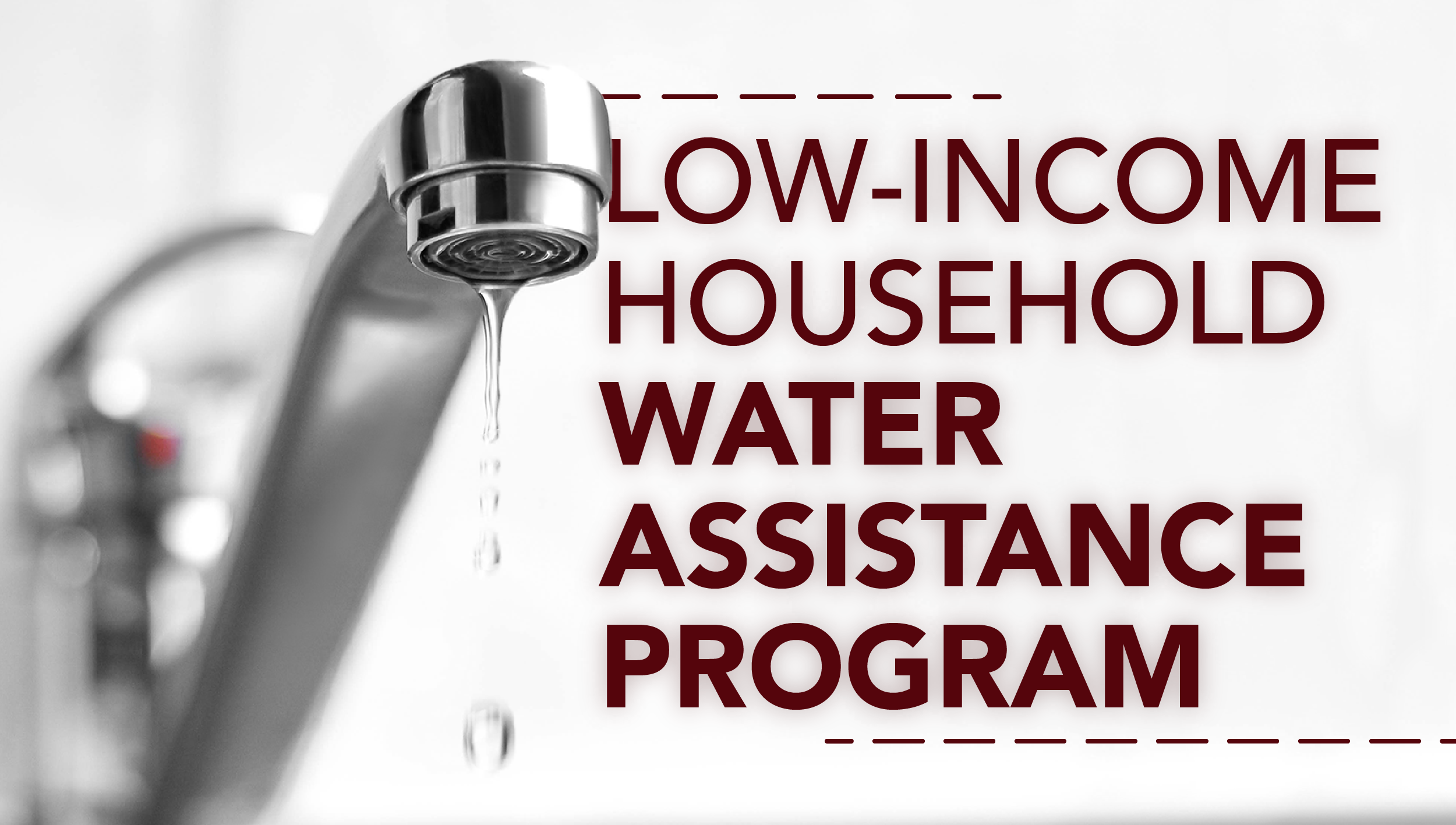 The Low-Income Household Water Assistance Program (LIHWAP) is a temporary emergency program to help low-income families pay overdue water bills. The money does not need to be repaid.
LIHWAP assistance may be available if you have an emergency situation and are in jeopardy of losing your water service. You can receive one crisis grant for your drinking water service and one crisis grant for your wastewater service, up to $2,500 each. Qualifying crisis situations include past-due water bills, termination of utility service and danger of having utility service terminated (received a notice that service will be shut off within the next 60 days).
For more information – including income limits – or to apply for assistance, click here.
Beware of Unsolicited Emails Claiming to be from PA Treasury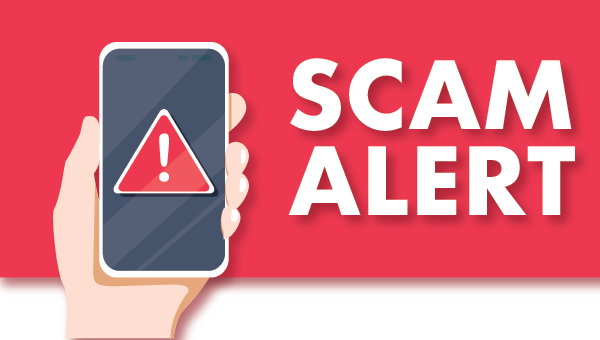 Online scams are a constant threat. Lately, there have been sophisticated phishing emails imitating the Pennsylvania Treasury Department circulating. The messages include a link to what appears to be Treasury's website, but instead leads to a fake version that prompts users to enter log-in credentials.
The Pennsylvania Treasury Department will never ask you to share personal information through unsolicited emails or text messages.
If you receive a suspicious message claiming to be from the Pennsylvania Treasury Department or have questions, contact Treasury through its secure website.
Celebrating Independent Retailer Month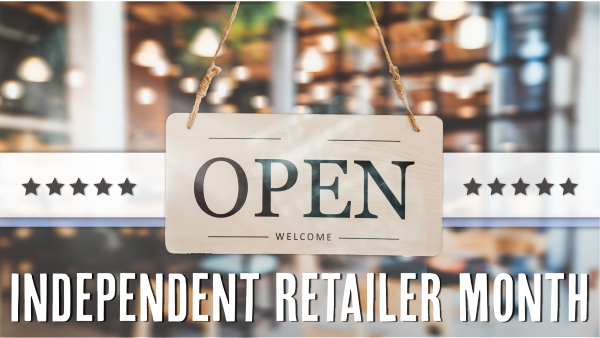 July is Independent Retailer Month, a shop local event that encourages consumers to patronize small businesses. It also highlights the positive impact independent retailers have on their communities, through the jobs and economic boost they produce.
According to the U.S. Small Business Administration, there were 1.1 million small businesses in Pennsylvania that employed 2.6 million people in 2022.
To support employers in the commonwealth and the benefits they provide, Senate Republicans passed a state budget that adds tens of millions of new dollars for workforce development, job training, and career and technical education.

If you are not already subscribed to this newsletter please sign up here.